Gen info
- Leucas is a genus of plants in the family Lamiaceae. It contains over 200 species, widespread over much of Africa, southern and eastern Asia, with a few species in Queensland and various islands in the Indian Ocean.
- It was first described by Robert Brown in 1810.   (30)
Botany
Pansi-pansi is an erect and diffusely branched annual herb. Leaves are linear or oblong, 2.5 to 7.5 centimeters long with blunt tips and scalloped margins. Whorls are large, terminal and axillary, about 2.5 centimeters in diameter and crowded with white flowers. Calyx is variable, with an upper lip with short, triangular teeth. Corolla is small.
Distribution
- Native to the Philippines.
- Found in Cagayan, Isabela, Ilocos Norte, Abra, La Union, Pampanga, Bataan, and Rizal Provinces in Luzon; in Mindoro; and in Mindanao (Lanao) in open, dry, sandy soil.
- A weed in waste places, and locally abundant.
- Also native to Andaman Is., Assam, Bangladesh, Cambodia, China Southeast, Hainan, Himalaya, India, Jawa, Lesser Sunda Is., Malaya, Mauritius, Myanmar, Nepal, New Guinea, Nicobar Is., Pakistan, South China Sea, Sulawesi, Thailand, Vietnam. (30)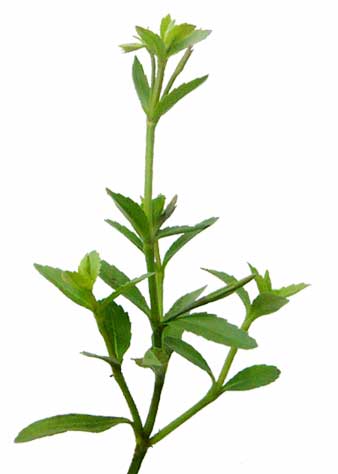 Constituents
• Studies have yield LC alipathic compounds, a triterpene-leucolactone, sterols – sitosterol, campesterol stigmasterol and a phenolic compound.
• Study yielded a liquid alkaloid from the aerial parts, and was identified as nicotine, based on physiochemical, TLC, HPTLC and RP-HPLC analysis. (37)
• Main constituents of leaf oil has been reported to be (Z,E)-farnesene.
• Methanol fractions of leaf extracts yielded fatty acid esters, fatty acid amide, triterpene, diterpene alcohols and phytol as major chemical compound groups. GC-MS analysis showed phytol (24.55%), 9, 12, 15-Octadecatrienoic acid, methyl ester (z, z, z) - (22.97%), n-Hexadecanoic acid (17.17%), Squalene (5.28%) and 1, 2-Benzenedicarboxylic acid, bis(2-methylpropyl) ester (4.44%). (16)
• Micro chemical (elemental) analysis of various plant parts yielded major elements of carbon, oxygen, calcium, silica, and aluminum. Other elements were iron, sodium, potassium, phosphorus, and chlorine. (25)
• Study of chemical composition of leaf oil yielded carvone, carvacrol, menthol, phellandral, farnesene, caryophyllene and two new compounds (Alloaromadendrene and Caryophyllene). (see study below)       (36)
• A liquid alkaloids was isolated from the aerial parts of Leucas aspera and identified as nicotine. (37)
• Study of aerial parts for essential oil yielded forty-three compounds representing 98.1% of the total oil. Main constituents were β-caryophyllene (34.2%), 1-octen-3-ol (14.8%), α-humulene (6.3%), α-pinene (5.8%), epi-α-bisabolol (4.6%) and limonene (4.5%). (50)
- Study of methanol fractions of leaves yielded fatty acid esters, fatty acid amide, triterpene, diterpene alcohols, and phytol as major chemical groups. GC-MS analysis elucidated them as follows: phytol (24.55%), 9,12,15-octadecatrienoic acid, methyl ester (z,z,z) (22.97%), n-hexadecanoic acid (17.17%), squalene (5.28%) and 1,2-benzenedicarboxylic acid,bis(2-methylpropyl) ester (4.44%). (55)
- Phytoconstituent studies have yielded triterpenoids, oleanolic acid, ursolic acid and ß-sitosterol, nicotine, sterols, glucoside, diterpenes, phenolic compounds (4-(24-hydroxy-1-oxo-5-n-propyltetracosanyl)-phenol). (56)
- Phytochemical screening of ethyl acetate (EAE) and methanol (ME) extracts of air dried and powdered whole plant yielded alkaloids, fatty acids, steroids, terpenes, glycosides, carbohydrates, and tannins in the EAC, and alkaloids, terpenes and carbohydrates in the ME, with an absence of anthraquinones, coumarins, flavonoids in both. (see study below) (58)
- GC and GC/MS evaluated water-distilled leaves and flowers of L. aspera for volatile constituents. Of 25 compounds identified from leaf volatiles, the major constituents were α-farnesene (26.4%), α-thujene (12.6%), and menthol (11.3%). Of the 10 compounds identified from flower volatiles, amyl propionate (14.2%) and isoamyl propionate (14.4%) were dominant compounds. (64)
- Preliminary screening of L. aspera extracts yielded alkaloids ++, fatty acids ++, steroids ++, terpenes ++, glycosides ++, flavanoids, ++, carbohydrates ++, tannins +, and absence of anthraquinones. (66)
- GC-MS analysis yielded six compounds viz., 9,9 trimethyloctahydrbenzo(d) cycloprop(c) oxepin-2,4-dione (1), 3-Buten-2-one,3-methyl-4-(1,3,3-trimethyl-7-Oxabicyclo[4.1.0]heptan-1-yl)- (2), Tetratriacontane (3), Hexacosane (4), Heptacosane (5), and Tetratetracontane (6). Aromatic oil was 1.33% in 3 gm of dry weight of powder of leaves. (67)


Properties
• Whole plant is fragrant.
• Considered antipyretic, diaphoretic, expectorant, stimulant, laxative and anthelmintic.
• Flowers considered stimulant, expectorant, aperient, diaphoretic, emmenagogue, insecticidal.
• Studies have suggested antimicrobial, antioxidant, hepatoprotective, anti-inflammatory, antinociceptive, larvicidal, cytotoxic, antimalarial, anabolic, anti-diabetic properties.
Parts used
Whole plant.

Uses
Edibility
- A fragrant herb used in cooking.
- Flowers are shadow dried, roasted, mixed with other ingredients (sprouted green gram, roasted Bengal gram dhal, jaggery) to make leucas aspera flower balls. (see study below) (68)
Folkloric
· In the Philippines, crushed plant is applied hot to wounds.
· Decoction of leaves and bark used to hasten menstruation.
· Decoction also used after childbirth.
· Used for fever, colds and scabies.
· Bruised leaves used for bites of snakes and poisonous insects.
· Juice of leaves used for psoriasis and other skin disorders.
· In Malabar and Reunion, plant is given for amenorrhea.
· Leaves used in rheumatism.
· In India, used as an insecticide and as traditional medicine for coughs, colds, painful swellings, skin eruptions, scabies, typhoid fever, and snake bites.
· In India, leaf juice used to relieve chronic headaches; roots used for dental pain; fresh leaf juice mixed with honey used for gonorrhea, sterility, spermatorrhea and impotency; whole plant taken orally as antidote to snake bites, also to relieve fever and insect stings; root paste taken orally for asthma.
· In Siddha medicine: (1) Samoolam of the plant is crushed and boiled in water, and the steam used for inhalation treatments of nasal congestion, cough, cold, fever, headache. (2) Flower juice for sinusitis. (3) Flower oil used for headaches and sinusitis. (4) Juice or decoction of flowers and leaves used for intestinal worms in children. (5) Leaves rubbed over scorpion bites. (38)
· In India, seven young vegetative shoots and seven flowers of L. aspera, together with seven fruits of P. nigrum, are crushed and taken orally in the morning for two days for dysmenorrhea. (42)

Studies
• Antibacterial: Study of methanol extract and methanol fraction of LA flowers showed good antibacterial activity; alkaloidal residue showed maximum activity. (1) Study evaluated ethyl acetate and methanol extracts of dried whole plant of L. aspera for antibacterial activity against four gram positive and six gram negative bacteria. Both extracts showed significant antibacterial activity against all tested microorganisms. (see constituents above) (58)
• Antioxidant / Prostaglandin Inhibition: Extract study showed prostaglandin inhibition and antioxidant activity. Study yielded eight lignans and four flavonoids. (2)
• Hepatoprotective: Study showed hepatoprotective activity of LA attributed to the unconfirmed presence of flavonoids. (3)
• Antinociceptive / Antioxidant: Ethanolic extract of L aspera showed significant writhing inhibition and significant free radical scavenging activity and significant lethality to brine shrimp with an LC50 value. (4)
• Larvicidal: Study of crude extracts of L aspera showed good larvicidal activity against the larvae of Culex quinquefasciatus and Aedes aegypti. (5) Study evaluated the mosquitocidal activity of various extracts of Leucas aspera against Aedes aegypti, Anopheles stephensi and Culex quinquefasciatus. Results showed Ae. aegypti to be the most susceptible. The methanol extract showed pronounced activity compared to the other extracts (46)
• Anti-inflammatory: Study showed L aspera to have significant anti-inflammatory effect in acute and subacute inflammation, more effective than acetylsalicylic acid and less than phenylbutazone. (6)
• Alkaloid / Nicotine: Study yielded a liquid alkaloid from the aerial parts of L aspera, identified as nicotine, giving a characteristic tobacco-like odor. The insecticidal property of the herb could be due to the presence of nicotine. (7)
• Diterpenes / Inhibition of Prostaglandin-Induced Contractions: Study on the inhibitory activity on prostaglandin-induced contraction in guinea pig ileum yielded four new diterpenes (leucasperones A and B and lecasperols A and B) and three new isopimarane glycosides (leucasperosides A, B, and C) together with known compounds. Leucasperone A, leucasperosides A and B, and linifolioside (known compound) showed inhibition of prostaglandin-induced contractions. (10)
• Antioxidant / Antibacterial: Study evaluated methanol extracts of various parts of L. aspera for biologic activity. A methanol extract of root showed antioxidant activity near the range of vitamin E. Crude extracts of root, flower, leaf and stem showed notable antibacterial activity. A methanol root extract showed significant toxicity on brine shrimp lethality assay. (11)
• Larvicidal and Pupicidal / Anti-Malarial: Study investigated the larvicidal and pupicidal activity of ethanolic extracts of L. aspera and B. sphaericus against first and fourth instar larvae and pupae of laboratory-reared mosquitoes. Results showed excellent potential for controlling the malarial vector, A. stephensi. (12)
• Hepatoprotective / Lead Exposure / Leaves : Study evaluated the hepatoprotective activity of a leaf extract of L. aspera on male albino wistar rats during exposure to lead acetate. Results showed hepatoprotective activity with significant dose-dependent reduction of liver enzymes. (13)
• Antivenom / Triterpenoid / Leaves: A triterpenoid, 1-hydroxytetratriacontane-4-one (C34H68O2), isolated from a methanolic leaf extract, was studied for antisnake venom activity. The plant significantly antagonized the cobra (Naja naja naja) venom induced lethal activity in a mouse model. There was significant attenuation of the venom-induced antioxidant status and LPO activity in different organs. (14)
• Hepatoprotective / CCl4-Induced Injury: Study evaluated a methanolic extract of L. aspera against carbon tetrachloride induced acute liver injury in rats. Results showed antioxidant and curative effects. Phytochemical screening yielded sitosterol, flavonoids and alkaloids which could have been responsible for the possible hepatoprotection. (15)
• Antibacterial / Cytotoxic / Leaves: Study evaluated the leaves of L. aspera for in-vitro antibacterial, antifungal, and cytotoxic properties. All extracts showed remarkable activity against all bacterial strains except for E. coli. It showed highest activity against Pseudomonas aeruginosa. Extracts showed no antifungal activity. On brine shrimp lethality bioassay, a methanol extract showed strongest cytotoxic effect with LC50 of 4.28 µg/ml. Results suggest a potential source of bioactive compounds. (17)
• Antiulcer / Leaves: Study evaluated an alcoholic extract for antiulcer activity by two experimental models. Results showed significant reduction i acid secretion and ulcer score, possibly through a combination antisecretory effect and protective effect on the gastric mucosa. (19)
• Safety / Potential Anabolic Effect: Study evaluated an aqueous suspension of dried powder leaves in three different animal groups. There were no changes in behavioral responses indicating the safe nature of the plant. A significant increase in food consumption and body weight changes suggested a potential anabolic / nutraceutical property. (20)
• Hypoglycemic / Leaves: Study evaluated the effect of leaves and stem on blood glucose of normoglycemic and diabetic rats. Chronic administration showed hypoglycemic activity with significant reduction in FBS levels comparable to the drug metformin. (21)
• Immunostimulatory Effect in Cyclophosphamide-Induced Immunosuppression: Study evaluated the immunostimulatory effect of an aqueous extract in cyclophosphamide induced immunosuppressed mice. There was significant increase in neutrophil and DTH activity with increase in RBC, WBC, and Hb. Results suggest L. aspera provoked both cellular and humoral immune responses. (22)
• Anti-Inflammatory / Leaves: Study showed alkaloidal fractions of leaves caused significant reduction in inflammation in carrageenan induced paw edema testing. (23)
• Anti-Diabetic / Leaves: Study showed extract of leaves caused a significant antihyperglycemic activities in alloxan-induced diabetic rats, with improvement in parameters such as body weight and lipid profile, as well as regeneration of pancreatic ß-cells. (24) Study of a methanol extract of whole plant showed significant reduction of blood glucose in streptozotocin-induced diabetic rats. 400 mg/kbw was more effective with the highest glycemic change. (27) Study evaluated Leucas aspera leaves on experimental diabetes (Type 1) in rats in terms of alterations in biochemical profiles. Results showed profound effect in lowering blood glucose in a dose dependent manner. Type-1 induced patho-biochemical changes were ameliorated more effectively by the ethanolic extract in a dose dependent manner. (39)
• Analgesic / Antipyretic / Antimicrobial: Study of ethanolic extract of whole plant of L. aspera showed analgesic, antipyretic and antimicroblal activities. (26)
• Acute and Sub-Acute Toxicity Testing: Study evaluated the acute and sub-acute oral toxicity of ethanolic extract of L. aspera on albino mice and adult Wistar rats. Results showed no significant adverse effects on hematological and biochemical parameters with no damage to vital organs. Investigation demonstrates that in the usual doses used in traditional medicine, the ethanolic extract may be considered relatively safe. (28)
• Antioxidant / Anti-Arthritic Potential / Aerial Parts: Study evaluated a hydroalcoholic extract of aerial parts for anti-arthritic effect in adjuvant-induced arthritic rats. Results showed significant anti-inflammatory (P>0.001) and antioxidant activity (P>0.0010. It showed no mortality up to 2000 mg KBW. Histopathological studies confirmed cartilage regeneration. (29)
• CNS Depressant Activity / Roots: Study of an ethanolic extract of root of Leucas aspera showed a central nervous system depressant effect using pentobarbitone induced sleeping time test, the open field test, and the hold cross test in Swiss albino mice. (31)
• Angiosuppressive Activity / Leaves: A methanol leaf extract using Chicken Chorioallantoic Membrane (CAM) assay showed maximum concentration dependent angiosuppressive activity. The inhibition of angiogenesis is due to suppression of vascular endothelial cell spreading, migration, and angiogenesis. Results suggest Leucas aspera can be a useful source material as an antiangiogenic agent for human health. (32)
• Antitumor / Inhibition of Dalton's Ascitic Lymphoma / Aerial Parts: Study evaluated aerial parts of L. aspera for antitumor activity in Dalton's lymphoma (DAL) bearing mice. Results showed a cytotoxic effect of EALA in DAL cell lines, with a significant decrease in ascites tumor volume and viable cell count. Also, there was inhibition of neovascularization and production of macrophage stimulation in treated mice. (33)
• Wound Healing / Baicalin / Flowers: Study of flowers isolated baicalin (baicalein-7-O-ß-D-glucuronide). The compound showed wound healing activity in albino rats. The effect could be attributed to its antioxidant and anti-inflammatory properties. (34)
• Silver Nanoparticles / Antibacterial Studies: Silver nanoparticles were synthesized using L. aspera leaf extracts. The nanoparticles were examined for antibacterial activities against multidrug resistance human pathogens. (35)
• Leaf Volatile Oil / Antimicrobial: Study showed Pseudomonas aeruginosa, Haemophilus influenza, and Candida albicans were highly sensitive to the volatile oil of Leucas aspera. (see constituents above) (36)
• Nicotine / Aerial Parts: Study isolated a liquid alkaloid from the aerial parts of Leucas aspera and identified as nicotine, based on physiochemical, TLC, HPTLC, and RP-HPLC analysis. (37)
• Nephroprotective / Lead Acetate Induced Nephrotoxicity: Study evaluated the nephroprotective and antioxidant activities of methanol extract on lead acetate induced toxicity in rats. Results showed protective activity against lead acetate induced necrotic damage of renal tissue and significant improvement in biochemical parameters. Activity was likely mediated through antioxidant activities. (40)
• Antiparkinsonism: Study evaluated an ethanolic extract of L. aspera on rotenone-induced parkinson's disorder in mice. Results showed a protective effect in both behavioral and biochemical parameters, with increased motor coordination, protective changes in oxidative marker levels and no depletion of dopamine content. (41)
• Antidermatophytic Activity / Leaves: Study evaluated the antimicrobial activities of methanolic leaf extracts of Leucas sp. (Leucas aspera and L. zeylanica) against clinically isolated dermatophytes. All extracts showed remarkable antifungal activity with zone of inhibition ranging from 5-10 mm. Maximum inhibition was recorded with Penicillum sp. (10 mm) while minimum inhibition was seen against Candida albicans (3 mm). (44)
• No Neurobehavioral Effects / Potential Anabolic and Nutraceutical Property / Leaves: Study evaluated the neurobehavioral effects of L. aspera leaves in Wistar albino rats after oral administration for 28 days. Results showed unaltered neurobehavioral responses indication the safety of the medicinal plant. The significant increase in food consumption and body weight changes suggest a potential as an anabolic and neutraceutical. (45)
• Antihyperlipidemic in Dexamethasone Induced Hyperlipidemia in Rats: Study investigated the antihyperlipidemic effect of L. aspera in an in vivo rat model of hyperlipidemia induced by dexamethasone. Results showed significant inhibition of hyperlipidemia in rats as evidenced by maintaining of serum levels of cholesterol and TGs to near normal levels. (47)
• Anthelmintic: Study evaluated the anthelmintic property of Leucas aspera using Pheretima posthuma as experimental model. An ethanol extract showed significant anthelmintic activity compared to an aqueous extract and was also more efficient than the standard drug piperazine citrate. (48)
• Immunomodulatory / Aerial Parts: Study evaluated the immunomodulatory activity of ethyl acetate extract of aerial parts of L. aspera in Swiss albino mice. Results showed a dose-dependent increase in neutrophil adhesion test, a significant increase in phagocytic index in carbon clearance test, and a significant protection against cyclophosphamide-induced immunosuppression. There was also an increase in circulating serum immunoglobulins in haemagglutinating antibody titer test together with an increase in foot pad edema in delayed-type hypersensitivity reaction test. (49)
• Antihyperglycemic / Leaves and Stems:Study of methanol extract of leaves and stems in oral glucose tolerance tests conducted with glucose-challenged Swiss albino mice showed significant and dose-dependent reductions in serum glucose levels. (51)
• Gold Nanoparticles / Anti-Inflammatory: Study reports on the synthesis of gold nanoparticles (GNPs) using medicinal plant L. aspera extract (LAE) and PLA-PEG-PLA copolymer by water-in-oil emulsion method. The GNOs-LAE loaded polymer NOs exhibited better anti-inflammatory activity when compared to pure LAE. (52)
• Hepatoprotective / Antioxidant: Study evaluated an aqueous extract of L. aspera for hepatoprotective and antioxidant activity in D-galactosamine (D-GaIN)-induced hepatotoxicity in rats. Pre-treatment with LA extract significantly elevated antioxidant enzymes and decreased lipid peroxidation in the liver. Histological studies showed attenuation of hepatocellular necrosis in D-GaIN intoxicated rats. (53)
• Zinc Oxide Nanoparticles: Study reports on the green synthesis of zinc oxide nanoparticles using L. aspera and suggests various applications in the field of medicine and agriculture. (54)
• Toxicity of Herbal Smoke to Mosquito Cx. quinquefasciatus: Study showed the smoke of leaves of Vitex negundo and Leucas aspera are more toxic to filarial vector mosquito, Cx. quinquefasciatus than the synthetic mats containing 4% d-allethrin. (56)
• Antifungal: Study of chloroform and ether extracts showed antifungal activity against Trichophyton and Microsporum gypseum, with both fungistatic and fungicidal actions. (56)
• Neuropharmacological / Depressant Activities / Leaves: Study evaluated the CNS depressant activities of methanolic extract of leaves in mice models using open field, whole cross, force swimming, tail suspension, and thiopental sodium induced sleeping time tests. Results showed promising CNS depressant effects. Diazepam was used as standard drug. (57)
• Modulatory Effect on Oxidative Stress and Glucose Metabolism Against Diabetic Complications: Study evaluated the traditional use of L. aspera against diabetes and its complications in an in-vivo alloxan induced diabetic rat model. An aqueous leaf extract at dose of 200 mg/kbw showed a significant decrease (p<0.05) in blood glucose levels and increase in body weight, insulin, and C peptide levels. Changes in glucose hemostasis and metabolic alterations due to lack of insulin were reverted back to near normal. Liver glycogen storage improved. Alterations in atherogenic index inverted to near normal levels along with increase in HDL-C. There was also a pronounced effect on markers of liver damage and renal dysfunction. (59)
• Neurobehavioral Study / Safety / Leaves:Study evaluated the neurobehavioral effects of leaf extracts orally administered to Wistar albino rats in three different doses of 50, 100, and 200 mg/kbw per day for 28 days. Results showed a significant increase in body weight, food and water consumption with 200 mg/kg/day. There were no changes in behavioral responses. The unaltered neurobehavioral responses indicated the safe nature of the medicinal plant. The significant increase in food consumption and body weight suggest a potential as an anabolic or nutraceutical product. (60)
• Antiplasmodial / Leaves:Study has reported that leaf ethyl acetate and methanol extracts of L. aspera have good antiplasmodial activity (IC50 7.8 and 22.7 µg/ml with SI values of 5.4 and 2.0, respectively). Triterpenoids, such as ursolic acid, isolated from from Leucas species have shown significant antitrypanosomal activity. (Bagavan et al, 2011) (61)
• Antiepileptic Activity / Leaves: Study evaluated the antiepileptic activity of ethanolic extract of leaves of L. aspera on PTZ (pentylenetetrazole) kindling seizures in mice. Results showed the extract protected the animals from PTZ induced seizures and attenuated the oxidative stress induced by PRZ without producing loss of motor coordination and depression. (62)
• Nanoparticles / Superior Cytotoxicity in Prostate Cancer Cells: Study compared the anticancer activity of L. aspera nanoparticles with methanolic crude extract in PC3 prostate cancer cells and normal cells. In vitro cytotoxicity for PC3 cells was concentration- and time-dependent. In vitro hemolysis assay, cellular uptake studies, cell aggregation studies and cell migration assay established the anticancer activity of L. aspera in prostate cancer. (63)
• Antibacterial / Cytotoxicity / Leaves: Study evaluated the antimicrobial and cytotoxic activities of leaves of Leucas aspera by in vitro bactericial activity against ten pathogenic or food poisoning bacteria and in vivo cytotoxicity against Artemia salina (brine shrimp nauplii). The dichlormethane fraction of ME of leaves showed strong antibacterial and cytotoxic effects, while an EA fraction showed significant bactericidal activity against only gram-positive bacterial strains. The active constituents, α-amyrin and     α-tocopherol, isolated from the DCM fraction showed significant cytotoxicity against A. salina with LC50 of 241 and 195 ppm, respectively. (65)
• Leucas aspera Flower Balls / Formulation and Nutritional Value: Study reports on the formulation of Leucas aspera flower balls: Flowers are shadow dried, roasted, mixed with other ingredients (sprouted green gram, roasted Bengal gram dhal, jaggery). Nutrient content showed carbohydrate (39 gm), protein (9.2 gm), fat (0.3%), iron (20 mg), and calcium (1.2 mg/dl). Appearance, color, texture, taste, flavor, and overall acceptability was 19.91 and showed good characteristics. The nutrient balls offer a perfect mix of calories and body building nutrients. (68)
• Anti-Inflammatory / Leaves: Study evaluated the anti-inflammatory activity of various extracts of L. aspera leaves using in vivo (carrageenan induced paw edema) and in vitro (human red blood cell membrane stabilization [HRBC] method). Hexane, ethyl acetate, acetone, and ethanol extracts showed significant reduction in paw edema volume of rats. Ethyl acetate and ethanol extracts at 300 mg/ml showed potent activity compared to standard diclofenac sodium. Extracts showed significant stabilization towards HRBC membranes. Acute toxicity studies showed no sign of toxicity up to 2000 mg/kbw and, hence, considered safe. (69)
Availability
- Wild-crafted.
- Seeds in the cybermarket.