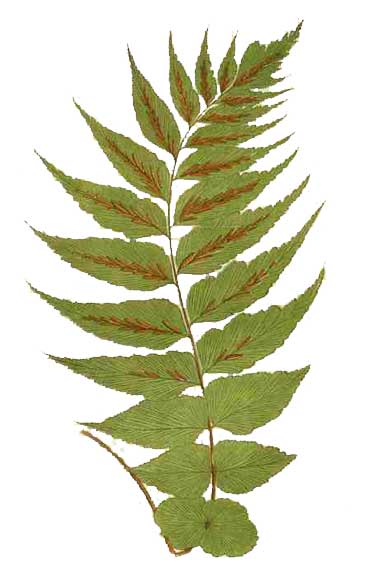 Botany
Pakpak-lawin na babe is an epiphytic fern, with the short rootstock covered with linear-lanceolate, acuminate scales. Stipes are tufted, rigid, erect, brown, 3 to 30 cm long.
Fronds are simply pinnate, oblong in outline, 7 to 40 cm long; pinnate opposite or alternate, 2 to 12 cm on each side, 2 to 15 cm long, 1 to 3 cm wide, lanceolate. Sori are in close, long, parallel, oblique lines reaching from the midrib nearly to the margin.
Distribution
Widely distributed in dry thickets in the Philippines.
Also in tropical Asia to Polynesia.
Properties
Diuretic.

Parts utilized
Leaves.

Uses
Folkloric
• Decoction of the fronds is a diuretic. Also used for the treatment of dysuria and bladder complaints associated with beri-beri.
• In India, fronds used as diuretic for conditions with defective urination.

Availability
Wild-crafted.
Cultivated.