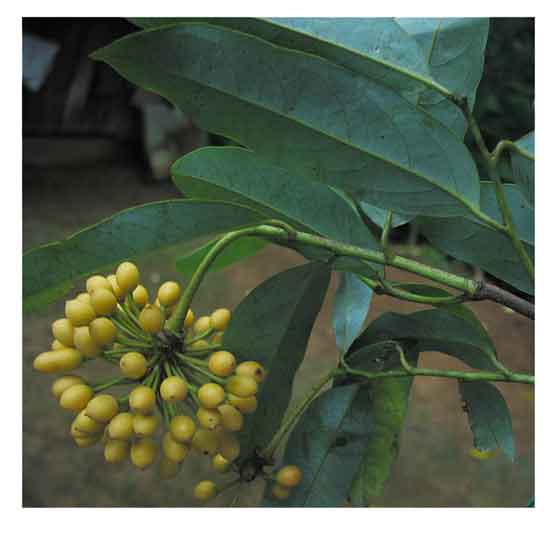 Gen info
- Dasymaschalon comprises approximately 10 species, occurring in Borneo, India, Hanan, Indochina, Java, Malaysia, Myanmar, Thailand. (4)
Botany
• Malaises is a shrub or small tree. Leaves are oblong-elliptical, 11 to 15 centimeters long, and 3.5 to 5 centimeters wide, smooth, with pointed tips. Flowers are solitary and yellowish green. Sepals are somewhat kidney-shaped, about 2 millimeters long, and 4 millimeters wide. Petals are ovate-cancelate, 5 to 6 centimeters long and about 2 centimeters wide.
Distribution
- Native to the Philippines and Borneo.
- Common in forests at low and medium altitudes from Banyan Islands to Lawanda and Mindanao, up to 1300 m.

Properties
Considered cicatrice, diuretic.

Parts used
Leaves, roots.

Uses
Folkloric
- In the Philippines, leaves, either fresh or burned into ash, used as cicatrice
- Fresh leaves are bruised and applied as topical to wounds, and the ash dusted on afterwards.
- Decoration of roots or dried leaves used as diuretic, for stomachache and food poisoning.
- Leaves are softened by pounding, then applied to eyelid boils. (2)
Others
- Fuel: Stems used as firewood.
- Wood: Used for small construction.
Studies
- No studies found.

Availability
Wild-crafted.