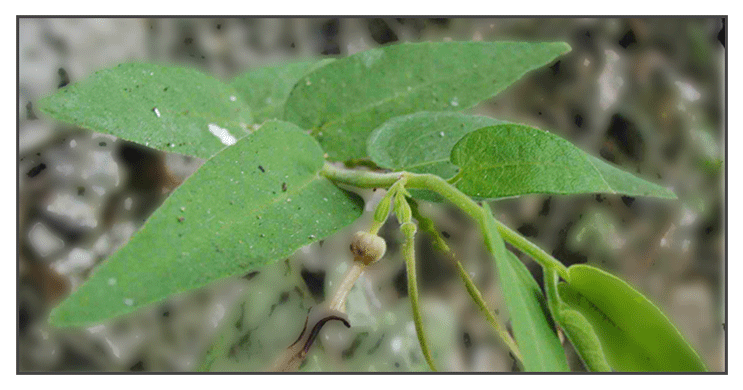 Gen info
- Aristolochia containing compounds are classified as a Group 1 carcinogen by the International Agency for Research on Cancer. (Fundamentals of Toxicologic Pathology (2md Ed, 2010)
- Aristolochic species in the compilation: (1) A. tagala, Timbangan, (2) A. philippinensis, Barubo, (3) A. elegans. Calico flower.
Botany
Bañgisi is a shrubby plant with small flowers and capsules, and covered with hairs. Leaves are narrowly lanceolate, 10 to 16 centimeters long, 2 to 4 centimeters wide, widest near the rounded or rather heart-shaped base, and tapering to a pointed tip. Fruit is oblong or oblong-obovoid and less than 1 centimeter in length.
Distribution
- Endemic species found in dry thickets at low and medium altitudes in Cagayan, Ilocos Norte, La Union, and Batangas Provinces in Luzon.
Properties
- Considered carminative, emmenagogue, febrifuge, abortifacient.
- Reported as violent abortifacient.
.

Parts used
Roots, entire plant.

Uses
Folkloric
- Plant used to relieve flatulence, induce menstruation.
- Used for fevers.
- For painful gastralgia, root is chewed and the saliva swallowed.
- As a uterine tonic, root is macerated in native liquors, and administered as a postpartum uterine tonic.
- Used as a violent abortive.
- Entire plant used as carminative, emmenagogue and febrifuge.
Studies
- No studies found.

Availability
Wild-crafted.