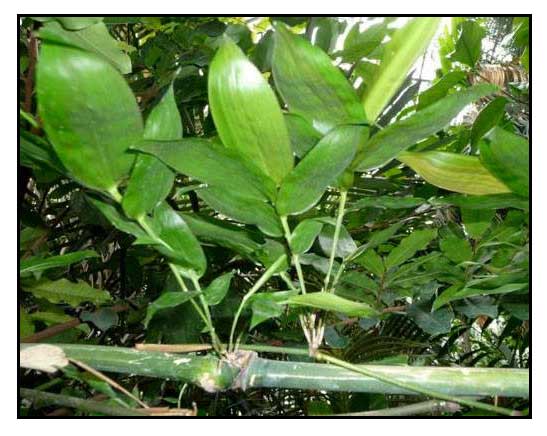 Botany
Usiu is a long, scrambling bamboo. Stems are are scrambling, freely branching, and zig-zagging, up to 30 meters long, climbing by loop, 1.5 to 3 centimeters in diameter at the base, terete, smooth and green. Branches are numerous, the slender, somewhat drooping branches forming a tangle mass; the sheath is 10 to 18 centimeters long. Leaves are about 15 to 35 centimeters long, 3 to 8 centimeters wide, broadly linear or lanceolate. Infructescence occurs on leafless branchlets, chiefly terminal, 30 to 90 centimeters long. Fruit is hard, 1 to 1.25 centimeters long, ellipsoid to subglobose, of deep wine color when fully ripe; black when dry.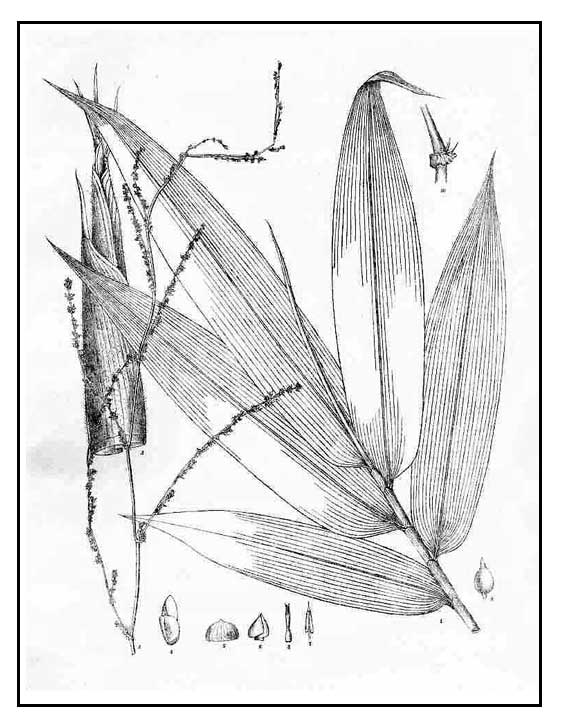 Distribution
- Common in primary forests, at low and medium altitudes, in Luzon (Bulacan, Laguna, Camarines, Sorsogon), Polillo, Mindoro, Palawan, Balabac, Samar, Panay, Sibuyan, Biliran, Leyte, Mindanao, and Basilan.
- Also occurs in the Malay Peninsula and Archipelago.
Properties
- One of the fastest growing species in the world. They invade logged and disturbed forests, becoming weeds and preventing regeneration of commercial timber. (3)
- Its culm growth, which is lying or climbing, is characteristic of D. scandens that is not present in other genus. (4)

Parts used
Shoots, stems.

Uses
Edibility
- Young shoots eaten as vegetable. (3)
Folkloric
- Water inside the stem is used as eye medicine; also, for scurfiness or dandruff.
- Young shoots eaten as vermifuge.
Others
- Crafts: Mature culms used to make rough baskets to carry stones from rivers. (3) Stems used for making handicrafts. Long culms used as rope.
Studies
• No studies found.

Availability
- Wild-crafted.