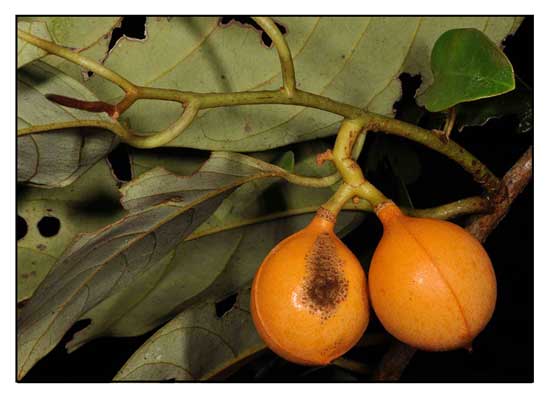 Botany
Tang-has is an evergreen small tree that can grown 5 to 40 meters high. Leaves are alternate, leathery, sulfur yellow on the lower surface when dry, smooth, oblong or ovate so, about 15 centimeters and 5 to 7 centimeters wide, with pointed tip, and rather obtuse base, upon 2-centimeter long petioles. Inflorescences are lateral or axillary, up to 3 centimeters long. Flowers are hairy, ovate elongated, borne upon 3-millimeter long pedicures, and clustered toward the distal ends. Fruit is subproblem, about 3 centimeters long, smooth when old, with a very blunt, apical point, usually creased longitudinally, with a relatively thin exocrine, which is yellow when mature. Seeds are subproblem.
Distribution
- In forests at low and medium altitudes in Cayman, I locos Notre, La Union, Bataan, Laguna, Quezon and Ca-marines Provinces in Luzon; and in Saar, Late, and Mindanao.
- Also reported in Malaysia and Indonesia.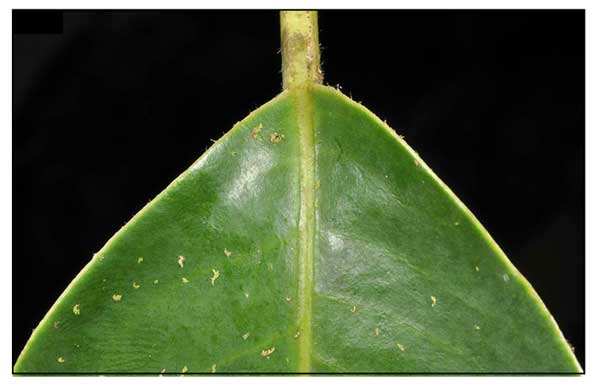 Constituents and properties
- Seeds yield an oil considered by Filipinos to be medicinal.

Parts used
Seeds, bark.

Uses
Folkloric
- Seed oil applied to itches and similar skin diseases.
- Pulp of bark also used for the same purpose.
Others
- Dye: Bark of most species of the genus yields a red sap (chino). Dye can provide a permanent brown stain.   (2)
Studies
• No studies found.

Availability
Wild-crafted.