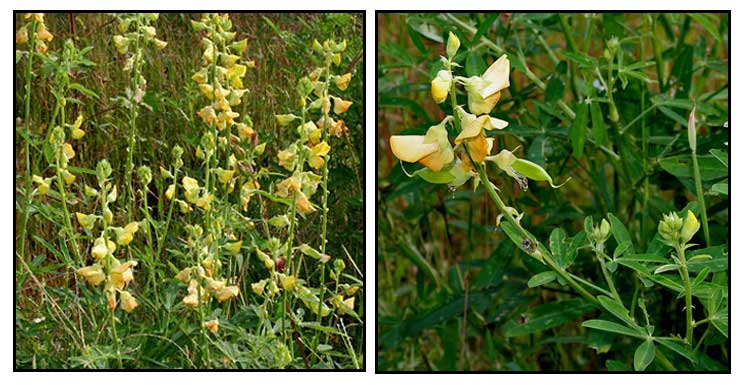 Botany
Suso-susoyan is an annual herbaceous weed, differing from related species in having palmately compound leaves of five leaflets. Pods are bigger, about 7 centimeters long and 2 centimeters in diameter. When mature, the loose seeds rattle inside. Seeds are explosively dispersed from the pods.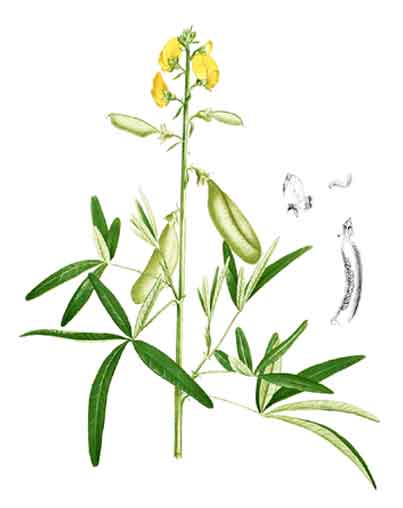 Distribution
- Found in damp places, in waste lands and paddies.
- Used as ground cover and green manure.
- Native to the Philippines.
- Also found in India, Bangladesh, Sri Lanka, Cambodia, Vietnam, Indonesia, Malaysia.
Constituents
- Seeds yield a pyrrolizidinne alkaloid, monocrotaline.
Properties
- The pyrrolizidinne alkaloid, monocrotaline, is reportedly toxic to poultry.

Parts used
Leaves

Uses
Edibility
- Flowers are steamed and eaten as vegetable.
Folkloric
- Leaves mixed with those of Crotalaria retusa, consumed or applied externally for fever, scabies, lung afflictions, and impetigo.
- Seedpods used for treating snake and millipede bites.
Others
- Fiber: Bark is a source of fiber.

Studies
• No studies found on C. quinquefolia. See studies on related species, C. retusa.
Availability
Wild-crafted.