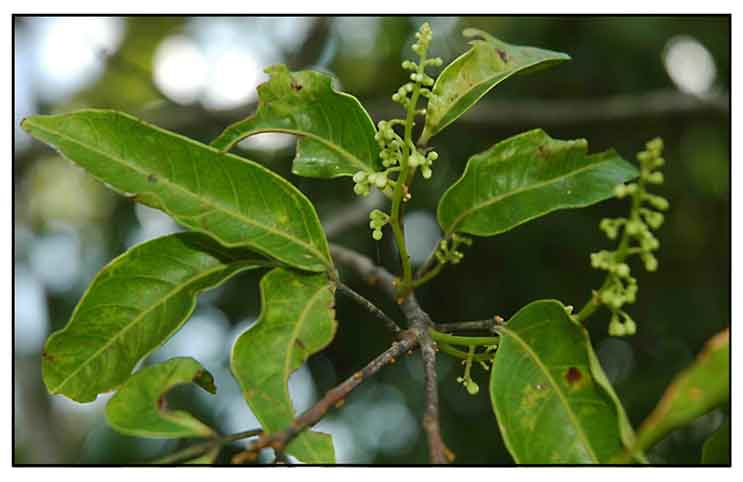 Botany
Salab is a smooth tree, 5 to 10 meters in height. Leaves are smooth, alternate, pinnately compound, and 14 to 25 centimeters long, with 4 to 8 leaflets. Leaflets are straight or somewhat falcate, laneolate to oblong-lanceolate, 6 to 12 centimeters long, and pointed at both ends. Flowers are numerous, white, about 5 millimeters in diameter, and borne on axillary panicles 7 to 12 centimeters long. Fruit is red, broadly obovate, and about 1.5 centimeters wide, and consists of three spreading, rounded lobes, each of which contains a single seed.
Distribution
- Common in secondary forests at low and medium altitudes from northern Cagayan in Northern Luzon to Balabac and Mindanao, and in most or all islands and provinces.
- Also reported in Borneo.

Parts used
Seed.

Uses
Folkloric
Oil extracted from seeds used as a cure for various skin diseases.
Others
- Wood: Used for making agricultural implements and tool handles.
Studies
• No studies found.

Availability
Wild-crafted.