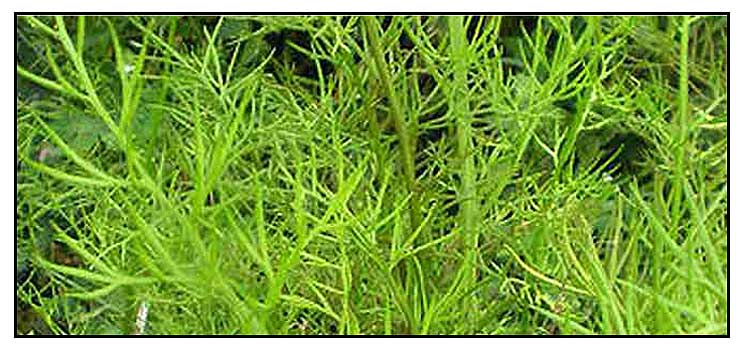 Botany
Pakong-roman is a floating or loosely rooted aquatic fern, stout, fleshy, tufted with leaves that are divided into numerous narrow segments. Rhizomes are erect. Stipes are tufted, thick, naked, and succulent, 3 to 20 centimeters long. Young plants with sterile leaves are up to 15 centimeters high, with rounded pinnules or segments, 6 to 8 millimeters wide. The mature plants, which produce only the fertile fronds, grow up to 70 centimeters high, more compound, with thick, acute, ultimate segments, 10 to 30 centimeters long, 3 millimeters wide.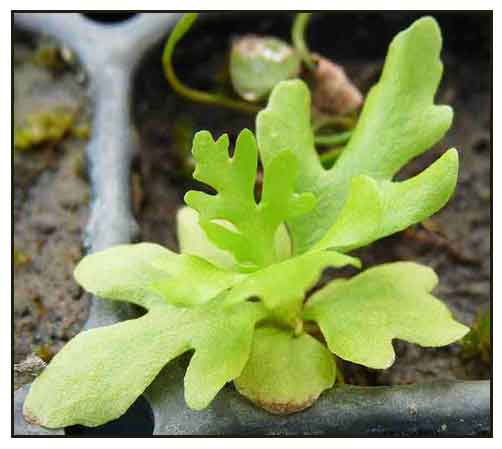 Distribution
- Widely distributed in the Philippines, in open waste places, in mud, and in shallow water.
- A common weed in rice fields.
- Pantropic.
Constituents
Green parts yield alkaloids, arbutin and tannin.
Properties
- Tonic and styptic.
Parts utilized
Whole plant
Uses
Culinary
- Uncurled young leaves are eaten; increasingly popular for use in salads or as substitute for asparagus.
- In Madagascar, eaten like watercress.
- In Malaysia and Japan, an established luxury vegetable.
- In Assam, India, fronds are cooked with pork, an essential dish of Mishing people in all festivals.
Folkloric
- Poultice of leaves used for skin complaints.
- Used as drawing agent in treatment of carbuncles.
- In China, used as styptic to stop bleeding.
- In India, leaf powder along with tumeric is applied to unhealed wounds. Fresh juice of leaves applied on wounds to stop bleeding. In Tamil Nadu whole plant grounded into paste, mixed with tumeric, applied over skin diseases and wounds. (4)
- In North Eastern India, fronds used as poultice in skin diseases. Reported to be toxic and styptic. (5)
Others
- Ornamental: Fish aquarium or pond ornamental.
- Green manure: Used as green manure in rice fields.
Studies
• CtCVNH / Novel Anti-HIV Protein: Study investigated the purification and identification of CtCVNH protein. CVN (cyanovirin-N) is an anti-HIV protein; CVNH (cyanovirin-N homology) represents its homology. The purified protein was identified to be the recombinant CtCVNH by Western blot and peptide mass fingerprinting analysis. (6)
• Antibacterial: Study of various fractions of five selected pteridophytes viz. Ceratopteris thalictroides, Christella dentata, Lygodium flexuosum, Pteris vitata, and Salvinia molesta showed antibacterial activity against human pathogens E. coli, S. aureus, K. pneumonia and B. cereus. Chloroform and acetone extracts of C. thalictroides showed maximum inhibitory effect against E. coli. (8)

Availability
Wild-crafted.