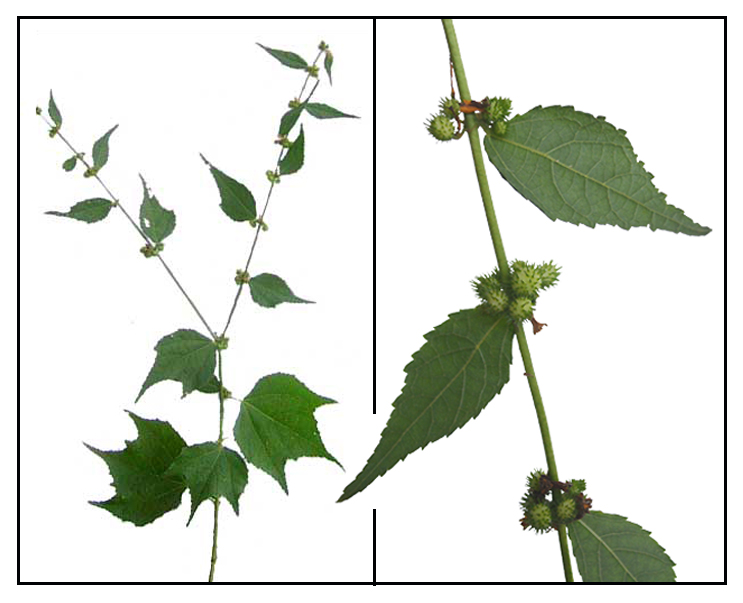 Botany
Kulutkulutan erect, more or less hairy, branched annual, often half-woody shrub, growing to a height of 0.5 to 1.5 meters. Leaves are variable, usually orbicular to rhomboid-ovate, 2 to 6 centimeters in length, entire or 3-lobed, the upper ones oblong to ovate-lanceolate, smaller and not lobed. Flowers are yellow, numerous, about 6 millimeters long, borne on dense axillary fascicles. Fruit is small, rounded, hairy, covered with hooked, smooth spines.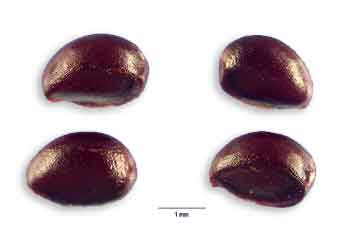 Distribution
- Very common in open waste places in all islands and provinces, at low and medium altitudes.
- Certainly introduced.
- Now pantropic.
Constituents
- Plant yields carbohydrate glycosides, phytosterols, steroids, flavonoids, tannin, phenolic compounds and triterpenoids. (6)
- Study yielded yielded ß-sitosterol, friedelin, friedelinol quercetin, 2,6-dimethoxy-1,4-benzoquinone and rosmarinic acid. (4)
- Study isolated four flavonoids from the leaves of Triumfetta procumbens viz. apigenin 7-O-glucuronide, luteolin 7-O-glucuronide, schaftoside and kaempferol 3-O-(p-coumaroyl glucoside). (12)
- Ethanol extract of leaves yielded carbohydrates, glycosides, tannins, flavonoids, steroids, saponins, and terpenoids. (see study below) (17)
- Phytochemical screening of petroleum ether extract and methanol extract of dried leaves yielded carbohydrates (M), glycosides (M,Pe), phytosterols and steroids (M, Pe), flavonoids (M, Pe), protein and amino acid (M), and triterpenoids (M, Pe), with absence of alkaloids, tannins, resins, and gum of mucilage. (see study below) (18)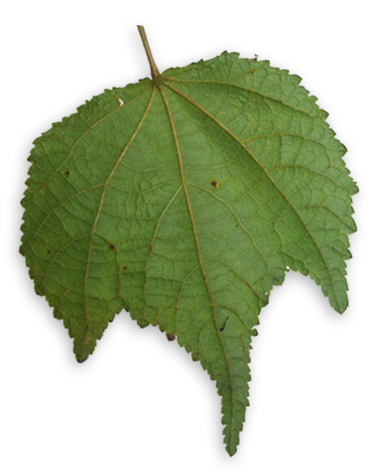 Properties
- Roots, bark, leaves are mucilaginous and in decoction are astringent.
- Root considered styptic, aphrodisiac, galactagogue, diuretic, cooling.
- Studies have suggested antitumor, antioxidant, antimicrobial, hepatoprotective, antidiabetic, diuretic, and immune-modulating properties.
Parts used
Roots, leaves, flowers.
Uses
Edibility
- Leaves are edible with a tomato-like taste; occasionally used in soups.(15)
- Stem and green back are sources of mucilage, used for making slimy soups and sauces. Because of high protein value, given to women after childbirth. (15)
- Used as famine food. (15)
Folkloric
- Pounded or decoction of roots used for intestinal ulcers.
- Decoction of roots and leaves used in decoction as emollient. Also employed as antiblennorrhagic.
- Zulu women use a hot infusion of roots used to facilitate childbirth or hasten inception of parturition.
- Bark and fresh leaves used in diarrhea.
- Roots, bark, and leaves are mucilaginous; considered astringent in infusion or decoction.
- Pounded roots given for intestinal ulcers.
- Leaves, flowers, and roots used in gonorrhea and leprosy.
- In Rwanda, used as abortifacient and for snake bites.
- In Kenya root infusion applied to site of snake bites. In Tanzania powdered leaves are tied to the affected site and decoction taken orally once a day. (13)
- In Nepal, leaves used for boils. Plant paste used for boils, pimples, and blisters.
Others
- Fiber: Bark yields a soft, glossy fiber, somewhat similar to jute. (15)



Studies
Quisumbing's compilation and other studies list T. bartramia and T. rhomboidea as synonyms. Others list them as separate species. The section includes studies for both.
• Antitumor / Antioxidant: Study evaluated a methanol extract of TR for antitumor and antioxidant activities against Dalton's ascites lymphoma bearing Swiss albino mice. Results showed significant antitumor and antioxidant activity in vivo. (1)
• Antimicrobial / Essential Oil: Antimicrobial tests showed mild activity against E coli and Enterococcus hirae. The main constituents were trans-B-caryophyllene, kessane and caryophyllene oxide. (2)
• Immune Modulating: Triumfetta rhomboidea was one of the Rwandan medicinal plants studied for complement modulating activity. (3)
• Phytochemicals: Study yielded ß-sitosterol, friedelin, friedelinol quercetin, 2,6-dimethoxy-1,4-benzoquinone and rosmarinic acid. (4)
• Antibacterial: Study yielded carbohydrate glycosides, phytosterols, steroids, flavonoids, tannin, phenolic compounds and triterpenoids. Results showed TR exhibited good antibacterial action. (6)
• Hepatoprotective: Study evaluated the hepatoprotective activity of ethanolic extract of T. bartramia and I. glandulifera with Silymarin as standard drug. Results showed significant hepatoprotective activity with good regenerative areas and reduction of liver necrosis. (9)
• Antidiabetic: Study evaluated the antidiabetic effect of ethanolic extract of R. rhomboidea in alloxan induced diabetic rats. Results showed significant dose dependent decrease in blood glucose levels, comparable to glibenclamide. (10)
• Diuretic / Roots / Leaves: Study evaluated the diuretic activity of alcohol and aqueous extracts of roots in Wistar albino rats. Both extracts showed significant dose dependent diuretic activity with significant increase in urinary output and urine concentrations of urine Na+ and K+. (11) Study evaluated methanol and petroleum ether extracts of dried leaves for diuretic activity. Results showed dose dependent diuretic effect. The highest dose of the methanol extract showed maximum diuretic activity. (see constituents above) (18)
• Anti-Inflammatory: Study of 70% methanolic extract of Triumfetta rhomboidea showed anti-inflammatory activity as evidenced by protein denaturation activity and membrane stabilizing effect on human red blood cells. (16)
• Cytotoxicity against Cancer Cell Lines (HT-29 and HeLa) / Leaves: Study evaluated an ethanol extract of leaves for cytotoxic activity against various cancer cell lines i.e., HT-29 (human colorectal cancer cell line), HeLa (human epithelial cervical cancer) and C2C12 (mouth muscle cell line) by MTT assay. The extract exhibited moderate cytotoxic activity towards HT-29 and HeLa cancer cell lines. (see constituents above) (17)
• Analgesic / Anti-Inflammatory / Leaves: Study evaluated the analgesic and anti-inflammatory effects of methanolic extract of leaves of T. rhomboidea on mice and rats, respectively using acetic acid-induced writhing in mice and egg albumin-induced rat paw edema. Results showed statistically significant dose-dependent (p<0.001) inhibition of egg albumin induced edema or inflammation in Wister albino rats, an effect higher than standard Piroxicam. The extract also caused statistically significant )p<0.001) reduction of acetic acid induced writhing in mice. Phytochemical screening of the leaf extract yielded flavonoids, steroids, triterpenoids, alkaloids, tannins and saponins. (19)
• Lactogenic / Root: Study evaluated the lactogenic activity of aqueous extract of T. rhomboidea roots on nursing rats. Results showed oral administration of aqueous extract of roots increased the milk yield, body weight of pups as well as mother rat, glycogen and protein content of mammary gland tissue, serum prolactin and cortisol levels. (20)
• COX-1 Inhibitory Effect: Study evaluated ethanol extracts of 17 species for inhibitory effect in a COX-1 assay. The extracts of Triumfetta rhomboidea, Gardenia ternifolia, Thonningia sanguinea, and root of Zanthoxylum xanthoxyloides showed inhibitory effect over 90% in the final concentration of 0.1 µg/mL.     (21)
Availability
Wild-crafted.