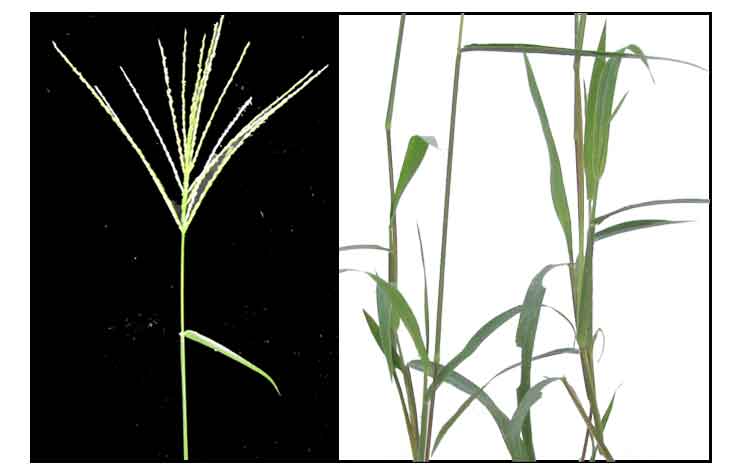 Botany
Korokorosan is a annual, tufted, erect grass, growing 0.5 to 1 meter high. Leaves are thin, linear-lanceolate, rounded at the base, acuminate, flat, 8 to 15 centimeters long, with a flowering stalk at the tip of its stem. Floral branches are numerous, opening from a central point suggesting the ribs of an umbrella. Florets are dense and tiny, with long purplish hair. Grains are trigonous.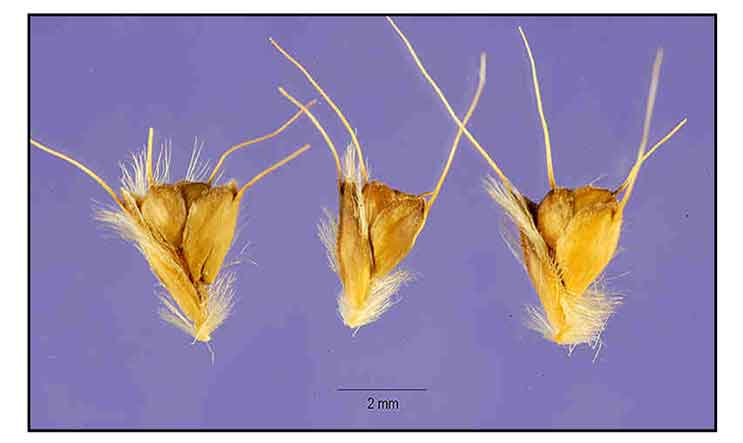 Distribution
- In and about towns and open grasslands and waste places from Luzon to Mindanao.
- Widespread species found in sea coasts and offshore islands of China, Taiwan, India, Southeast Asia, Java , Australia.
- Originating from tropical America.
Constituents
- Aqueous extract of leaves yielded phytosterols, flavonoids, tannins, phenols, carbohydrates, proteins and amino acids. (see study below)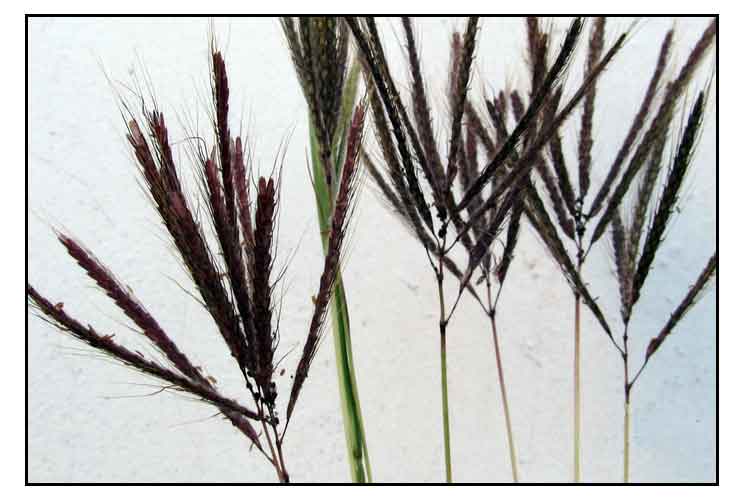 (3)
- Study for phytochemical constituents
of roots yielded amino acids, glycosides,
proteins, and carboxylic acids.
(see study below) (5)
Parts used
Leaves.

Uses
Folkloric
- No reported folkloric medicinal use in the Philippines.
- Elsewhere, paste of leaves applied externally for skin diseases. (1)
- Leaf juice used for fever, diarrhea, and diabetes.
Others
- Fodder: Used as fodder when young.
Studies
• Analgesic / Anti-Inflammatory / Toxicity Study: Study evaluated a petroleum ether extract of Chloris barbata SW for and anti-inflammatory activity in a carrageenan induced paw edema in rats and analgesic activity using tail immersion and acetic acid induced writhing in mice. Acute toxicity showed no sign of toxicity up to a dose level of 2000 mg/kbw. Results showed dose-dependent analgesic activity and dose-related inhibition of paw edema. (2)
• Antibacterial / Leaves: An in-vitro screening of leaf extracts of Chloris barbata for antimicrobial properties yielded moderate antibacterial activity against some pathogenic microorganisms when compared with standard Ciprofloxacin. (3)
• Anti-Diabetic / Anti-Hyperlipidemic / Leaves: Study evaluated a methanolic extract of leaves for in-vivo anti-diabetic and anti-hyperlipidemic activities in STZ-induced diabetic rats. Results showed a significant decrease in blood glucose and significant increase in plasma insulin and liver glycogen levels in STZ induced diabetic rats, comparable to glibenclamide. Anti-hyperlipidemic activity was evidenced by decrease in serum TC, TG. LDL-C, VLDL-C with a significant increase in HDL-C. (4)
• Antibacterial / Roots: Study of powdered root material from Chloris barbata yielded bioactive constituents linked to its antibacterial activity against Staphylococcus aureus and Escherichia coli. (see constituents above) (5)
• Antipyretic / Analgesic / Leaves: Study evaluated the in vivo antipyretic and analgesic activities of ethanolic extract of C. barbata leaves in a rat model. No toxicity was observed at an oral dose of 2000 mg/kg. Results showed significant antiypretic activity in brewer's yeast induced pyretic activity and analgesic activity in tail immersion and hot plate method. The effects were comparable to paracetamol. (9)

Availability
Wild-crafted.