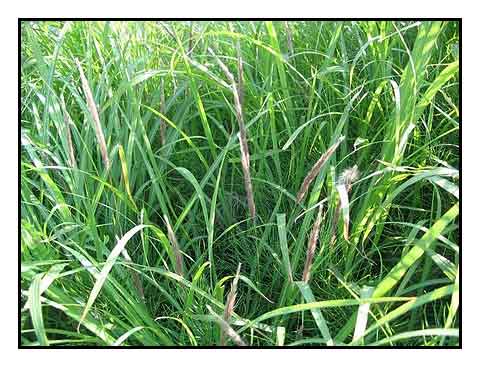 Botany
Kogon-lake is a grass, much larger and taller than kogon (Imperata cylindrica). Stem grows up to 2 meters high. Leaves are larger and longer than kogon. Panicles are 30 to 45 centimeters long.
Distribution
- Similar in habitat to Imperata cylindrica (Linn.) Beauv. var. Koenigii, but much less common.
- Occurs from central Luzon to Palawan and Mindanao.
- Also occurs from Java to the Moluccas.

Parts used
Fresh roots.

Uses
Folkloric
- Decoction of fresh roots taken internally for diarrhea due to indigestion.
- Decoction of roots with sugar prescribed for gonorrhea.
Studies
• Analgesic Effect: Petiveria lliacea (tipi) is popularly known as ananti-rheumatic medicine. Cross-over double-blind trial evaluated the analgesic effect of tipi tea in 14 patients with hip and knee osteoarthritis. Imperata exaltata (sape) was used as placebo tea. While taking tipi or placebo tea patients experienced statistically significant improvement in pain on motion and pain at night. At the conclusion of the study, 7 patients preferred tipi tea and 6 preferred placebo tea. Results showed both teas succeeded in the aim of relieving pain. (2)

Availability
- Wild-crafted.