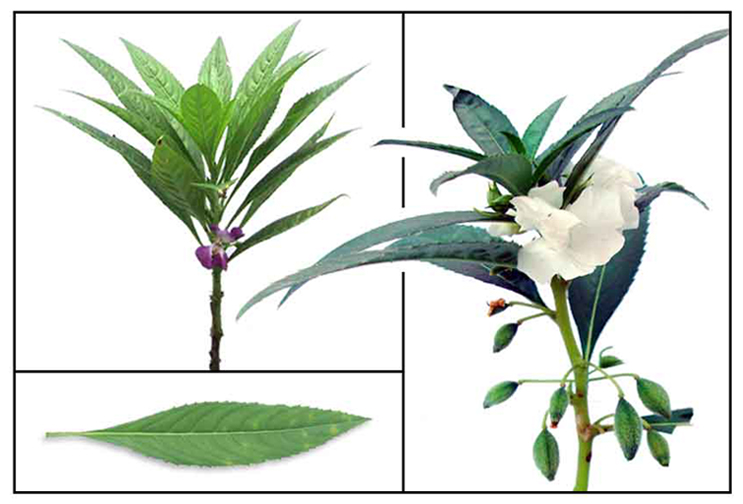 Gen info
Impatiens is a genus of about 850-1,000 species of flowering plants, and together with the puzzling Hydrocera triflora, the genus makes up the family Balsaminaceae. Some of the species are closer to Hydrocera than the presumed congeners. Phylogenetic studies might suggest a need to split up Impatiens.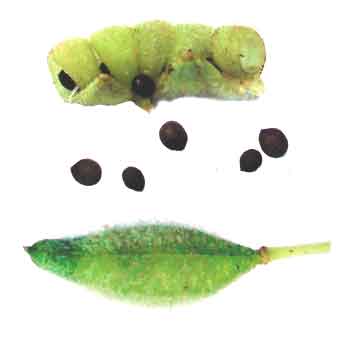 Botany
Kamantigi is an annual, erect, succulent, branched herb, 1 meter high or less. Leaves are smooth, somewhat glabrous or pubescent, 3 to 5 centimeters long, narrowly lanceolate or oblanceolate, pointed at both ends, deeply serrate, alternate, the petioles with basal glands as seen under a magnifying glass. Flowers are axillary, showy, 2 to 3 centimeters long, usually pink, but forms with white, red, purple, or variegated petals are also found in cultivation. The sepal spur is long and slender. The stamens are 5, filaments short, broad, anthers uniting. The ovary is 5-celled, the stigma, 5-toothed, the ovules many. Fruits are loculicidal capsules, pubescent and explosive when ripe. (Insert below) The seeds are small, tubercled, and rounded.
Distribution
· Widely cultivated for ornamental purposes, throughout the Philippines.
· Seed propagation.
· Native of India, now cultivated in all warm countries.

Constituents
• Leaves, sulfur and pectin; roots, peroxidase; seeds, oil and phenol.
Napththoquinone, coumarin derivatives, flavonoid and steroid have been reported.
• Study isolated four rare baccharane glycosides from the seeds of IB. (Link)
• Study showed the pericarp contains three dinaphthofuran-7,12-dione derivatives, all with significant anti-itching activity.
• Study isolated a natural bisnaphthoquinone, methylene-3,3'-bilawsone from the root cultures, along with lawsone, 2-methoxy-1,4-naphthquinone, scopoletin, isofraxidin and a sterol, spinasterol.
• Study of aqueous, ethanolic, and methanolic flower extracts yielded alkaloids, tannins, glycosides, flavonoids, saponins, terpene, and carbohydrates. (see study below) (29)
• Chemical analysis of the ethyl acetate and methanolic extracts of the cultured roots yielded naphthoquinone and coumarin derivatives as major components and elucidated as lawsone, 2-methoxy-1, 4-naphthoquinone, methylene-3, 3'-bilawsone (diphthicol), scopoletin, isofraxidin, 4, 4'-biisofraxidin and a plant sterol, spinasterol. (32)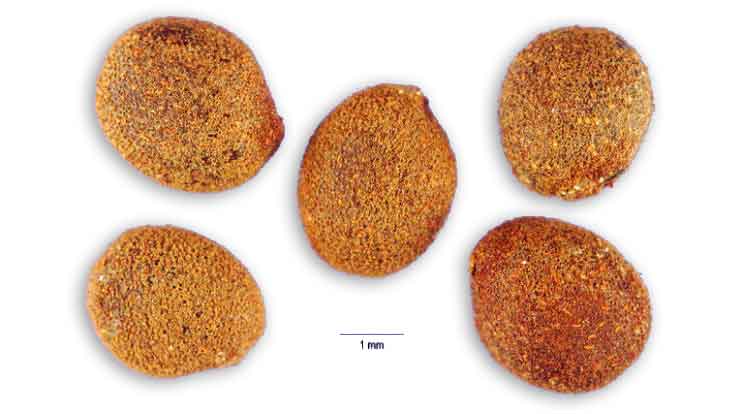 Properties
• Considered emetic, cathartic, anti-infectious, diuretic, expectorant, tonic.
• Flowers are mucilaginous and cooling.
• Alcoholic extract of flowers possess antibiotic activity against some fungi and bacteria.

Parts utilized
· Roots, stems, flowers, and seeds.
Uses
Edibility / Culinary
· Leaves and seeds are edible: leaves and young shoots are cooked; the seeds raw or cooked.
· In Bali, leaves are eaten.
Folkloric
· In the Philippines, pounded leaves used as poultice to dissolve whitlow.
· In Malaya, leaves used for poulticing broken and torn nails.
· In China, powdered seeds are prescribed for difficult labor.
· Flowers used for snake bites, lumbago, and intercostal neuralgia.
· For contusion, painful inflammation, joint pains, carbuncles, dysmenorrhea, lumbago, and snake bites: use dried flowers, 3 to 6 gms or seed preparation, 3 to 7 gms or the entire plant, 9 to 15 gms, boil to decoction and drink.
· Seed is expectorant; used for cancer treatments.
· For external use on any bruise or painful area; crush fresh plant and poultice the affected parts of the body.
· Leaf juice used for treatment of warts.
· Root and leaves used for various foreign bodies - coins or other metals inadvertently swallowed, as well as thorns or fish splinters.
· In the U.S. the most common use of jewelweed is to treat poison ivy rashes.
Others
• Dye: Dyes is obtained from flowers and leaves. In parts of Asia, flowers are used as a substitute for Henna for dyeing finger-nails.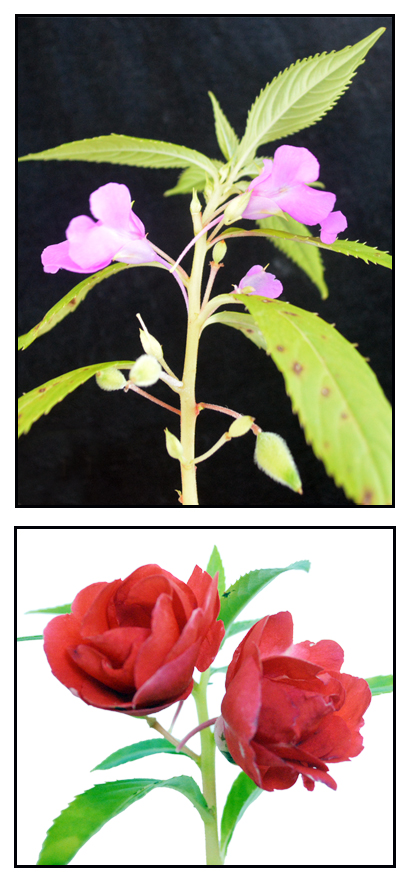 Studies
• Antifungal / Antimicrobial: Antifungal activity of synthetic peptides derived from Impatiens balsamina antimicrobial peptides Ib-AMP1 and Ib-AMP4: Study showed potential of Impatiens balsamina antimicrobial peptides in combating fungal infections. (1)
• Antimicrobial: Study isolated a single bioactive compound, 2-methoxy-1,4-naphthoquinone (MNQ) which showed activity against 8 of 12 bacteria and all 8 fungi tested.
• Antianaphylactic: Antianaphylactic effects of the ethanolic extract from the petals of Impatiens balsamina L. in mice: Study of extracts from the white flowers of IB showed IB had significant antianaphylactic activity. (2)
• Kaempferol / Lawsone / Antianaphylactic: In a study on the anti-anaphylactic effects of an ethanol extract of IB, kaempferol 3-rutinoside and lawsone from Impatiens balsamina significantly inhibited the decrease of blood flow.
• Anti-inflammatory: Cyclooxygenase-2 Inhibitory 1,4-Naphthoquinones from Impatiens balsamina L.: Study showed evidence supporting traditional use of Impatiens balsamina for rheumatism, pain and swelling.(3)
• Antipruritic / Antidermatitic: Extract studies in atopic dermatitis model NC mice showed IB to be effective for the prevention and treatment of atopic dermatitis. (5)
• Antipruritic / Pericarp / Balsaminones: Dinaphthofuran-7,12-dione derivatives, balsaminones A and B were isolated from the pericarp of Impatiens balsamina L. together with the known compound 2-methoxy-1,4-naphthoquinone. The compounds exhibited significant antipruritic activity.(6)
• Antipruritic: In an animal study using Dextran T40 and compound 48;80 to cause histamine release and induce itching, the ethanol extract of I. balsamina significantly inhibited the scratching behavior. Kaempferol, quercetin and 1,4-naphthoquinone derivatives in Ib were demonstrated to show antipruritic effects. (8)
• Anti-Tumor: Study isolated a final and active component, 2-methoxy-1,4-naphthoquinone, which showed an intensive in vitro anti-tumor activity against HepG2 cells. (7)
• Antibacterial / Kaempferol / Acne Treatment: Study investigated the antibacterial activity of kaempferol isolated from Impatiens balsamina, alone or in combination with erythromycin or clindamycin, against antibiotic resistant Propionibacterium acnes. Results showed the combination of clindamycin with kaempferol or quercetin showed greater synergistic effect than erythromycin with kaempferol or quercitin. The combination suggested a potential for acne treatment. (10)
• Anti-H Pylori Activity: Study investigated the activity of I. balsamina on resistant strains of H. pylori. The acetone and ethyl acetate pod extracts of I. balsamina exhibited very strong anti-H. pyloric activity. (13)
• Antihelmintic: Study of five seed oils, including I. balsamina, all exhibited moderate to significant anthelmintic activity against Pheretima posthuma. (15)
• Anticancer: An ethanol extract was investigated for anticancer and in-vitro cytotoxic activities against transplantable tumors and human cell line. Extract showed strong in vivo cytotoxicity against Hela cell line, and was found to be safe with normal cell. Results showed significant antitumor and cytotoxic effects against DLA and human Cancer Cell line. (20)
• Antioxidative / Flower Extract: Study on antioxidant activity of flower extracts showed the different extracts all have different activity, and the water extract showing the strongest. (21)
• Antimicrobial Efficiency / Leaves and Roots: Study evaluated the in vitro antimicrobial activity of leaf and root extracts of Impatiens balsamina against selected microbial pathogens. Results showed the ethanol and chloroform extracts to have excellent antimicrobial activity against all the test microorganisms. (22)
• Histoprotective and Anti-Tumor Activity: Histological assessment was done on the anti-tumor promoting activity of a crude flower extract and isolate 2-methoxy-1,4-naphthoquinone (MeONQ) using the modified 2- stage mouse skin carcinogenicity assay. Results showed the crude extract and isolate MeONQ exhibit histoprotective effects on the pancreas, stomach, duodenum, and spleen of tumor-induced mice indicating anti-tumor activity. (23)
• Mosquito Larvicidal: Study evaluated the larvicidal potential of various crude extracts of Impatiens balsamina against Anopheles stephensi, Aedes aegypti, and Culex quinquefasciatus. The highest larvicidal effect was observed in the leaf methanol extract. Results suggest a promising alternative to synthetic insecticides in mosquito control programs. (24)
• Phytoremediation / Naphthalene: Study analyzed the accumulation of naphthalene in parts of I. balsamina and soil samples. Naphthalene concentration in the soil samples was reduced, while it was increased in the I. balsamina stem. Results suggest Impatiens balsamina could be used to remove naphthalene as organic contaminant in soil. (25)
• Anti-H. pylori Compound / MeONQ: Anti-H. pylori compounds isolated from Impatiens balsamina were evaluated for anti-H. pylori activity. 2-methoxy-1,4-naphthoquinone (MeONQ) and stigmasta-7,22-diene-3β-ol (spinasterol) were isolated from the pods and roots/stems/leaves. MeONQ, which abounds in pods, showed dose dependent bactericidal activity against H. pylori. The activity was equivalent to amoxicillin. Results showed strong potential as candidate agent for eradication of H. pylori. (26)
• Antimicrobial / MNQ: Study of 95% ethanol extract of dried aerial parts solated a single bioactive compound identified as 2-methoxy-1,4-naphthoquinone (MNQ). Against 18 test organisms, five gram positive and two gram negative bacteria, as well as eight fungi, including MDR strains, were highly sensitive to MNQ. A tea prepared by traditional method showed to have sufficient MNQ to account for its antimicrobial properties. (27)
• Analgesic / Anti-Inflammatory / Leaves: Study of aqueous extract of IB leaves in animal models showed analgesic (tail flick method) and anti-inflammatory (carrageenan induced paw edema) effects, The effect was less than the standard drug reference used. (28)
• Silver Nanoparticles / Bioreductant / Cytotoxicity / Flowers: Study reports the synthesis of silver nanoparticles using aqueous extract of IB flowers. The silver nanoparticles were evaluated for anti-proliferative/cytotoxic activities in five different types of human cancer cells. Differential anticancer properties of the biologically synthesized IBNPS may be due to different mechanisms of action. (see constituents above) (29)
• AMPK-Activated Protein Kinase / Apoptosis in Human Oral Cancer Cells: Study evaluated the efficacy of a methanol extract from IB against HSC-2 human oral cancer cells. Results showed the methanol extract may be of therapeutic value for treating oral cancer, with a mechanism of action related to AMPK and t-Bid. (30)
• Antinociceptive / Flowers: Study evaluated the antinociceptive activity of methanolic extract of flowers of IB using acetic-induced writhing, hot plate, tail immersion, and formalin test assays. Results showed strong dose-dependent peripheral and central antinociceptive activity in all the mice models. (31)
• Enhanced Combined Phytoremediation / Petroleum Contaminated Soil: Study reports a plant-microorganism combined method of phytoremediation of petroleum contaminated soil. Inoculated petroleum degrading mixed microbes secretes chemicals helpful to IB. In return, IB releases photosynthesis products into the soil, to enhance antimicrobial activity and quality, to assist the organisms in phytoremediation. (33)
• Anti-Hepatic Fibrosis / Anti-Diabetic / Flowers: Study of flowers isolated eighteen compounds, seven new (3-9) and eleven previously reported. The compounds showed notable anti-hepatic fibrosis activity against murine Hepatic Stellate Cells and anti-diabetic activity against α-glucosidase. (34)
• Phenolic Compounds / White Flowers: Study of methanolic extract of white flowers for biologically active compounds two new phenolic compounds (1,2) and eleven known phenolic compounds. The compounds were tested for neuroprotective activity by determining effects on nerve growth factor (NGF) and anti-neuroinflammatory activity. (36)
• Jewelweed in Poison Ivy / Contrasting Studies: The most common folkuse of jewelweed it is to treat rashes caused by poison ivy. In a 1958 study done by Lipton showed a "dramatic response" to topical applications on 108 of 115 patients. In 1980, a study by Guin & Reynolds concluded jewelweed did noting to prevent the rash. In another randomized, double blind study of ten volunteers exposed to urushiol, the active agent in poison ivy, results showed no difference in paired comparison investigation. Sarah Becker suggests the varying results depend on what part of the plant is used. The pericarp of IB contain three dinaaphthofuran-7,12-dione derivatives, all with significant anti-itching activity. Two of the above studies used stem extracts while one use the entire plant. The extracts reduce itching but not the rash—significant, because poison ivy rash is spread by itching. (37)
• Anti-Helicobacter Activity: Many plants have been evaluated for anti-H. pylori activity. Only a few studies have showed strong (2.9%, 1/34), strong-moderate (11.8%, 4/34) activity, weak-moderate (50%, 17/34) and weak 32.4%, 11/34). Of the few plants with strong activity, the greatest was Impatiens balsamina. The acetone, ethanol, and EA pod extracts showed strong anti-H. pylori activity with 1.25-2/5 µg/mL of MIC and 1.25-5.0 µg/mL of MBCs against cclarithromycin, metronidazole, and levofloxaci resistant H. pylori strains. (38)
• Toxic Effects / Lawsone and MNQ: Study evaluated the possible toxic effects of 55% EtOH extracts of I. balsamina stems (HAEIBS) in vivo. Two isolated two compounds viz., lawsone and 2-methoxy-1,4-naphthoquinone (MNQ). Lawsone is the major toxin in HAEIBS with a higher toxicity than MNQ in terms of negative impact on nematode Caenorhabditis elegans motility, locomotion, reproduction, and lifespan. (39)

Caution
· Because of high mineral content, concerns have been raised on regular ingestion of large quantities of the plant, especially those with gout, urolithiasis, and arthritis.

Availability
Wild-crafted.
Cultivated for ornamental use.