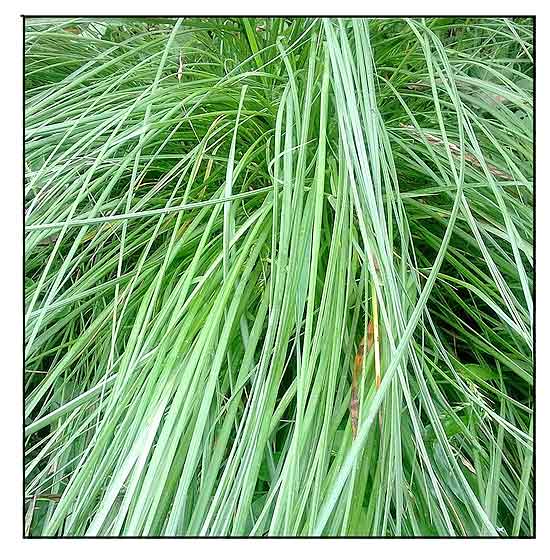 Gen info
- Eulaliopsis binata is a perennial plant belonging to the grass family, Poaceae.
- In India, it is the second most important raw material for paper pulp after bamboos.
Botany
Eulaliopsis binata is a perennial; basal sheaths woolly with creamy hairs. Culms densely tufted, erect, 30–80 cm tall, nodes glabrous. Leaf sheaths glabrous, hairy at mouth; leaf blades tough, involute or rarely flat, 10–30 × 0.1–0.4 cm, uppermost very reduced, glabrous, adaxial surface and margins scabrid; ligule ca. 0.2 mm with hairs to 2 mm. Racemes 2–4, 2–5 cm, softly golden-villous; rachis internodes 2–2.5 mm, golden-villous on one or both margins, sometimes thinly. Spikelets 3.8–6 mm, yellowish; callus hairs up to 3/4 spikelet length; lower glume villous along lower margins and in tufts on back; upper glume slightly longer than lower, similarly villous, apex with a 0.3–2 mm awnlet; lower lemma narrowly oblong, equal to lower glume; upper lemma subequal to lower lemma; awn 4–9 mm. Anthers ca. 2.5 mm. (Flora of China)

Distribution
- Native to the Philippines.
- Also native to Afghanistan, Assam, Bangladesh, Cambodia, China, Himalaya, India, Myanmar, Nepal, Pakistan, Taiwan, Thailand, Vietnam. (1)
- Dry mountain slopes and open, sunny slopes, at elevations from 200 to 2,600 m.
Constituents
- Preliminary phytochemical screening of methanolic, hydroalcoholic, and ethyl acetate extract of leaves yielded alkaloids +++, glycosides +, tannins +++, carbohydrates ++, flavanoids +, polyphenols ++, saponins +, with absence of coumarin. (see study below) (5)
- Study of 'baib' grass at pre-flowering stage for chemical composition and nutritive value yielded (% of DM) crude protein 4.12, ether extract 1.60, crude fiber 38.3, ash 7.69, N-free extract 48.3, total carbohydrate 86.6, Ca 0.36, P 0.16. Digestibility coefficients were crude protein 32.4, ether extract 26.9, crude fiber 70.1, N-free extract 55.7, total carbohydrate 62.0, with digestible crude protein 1.34 and total digestible nutrients 56.1 lb per 100 lb DM of hay.
- Study for total phenolic and flavonoid content of methanol leaf extract yielded 116.25 mg GAE/g DW and 183 mg QR/g DW, respectively.
Properties
- Studies have suggest nontoxic, antibacterial, phytoremediative properties.

Parts used
Roots, leaves, stems.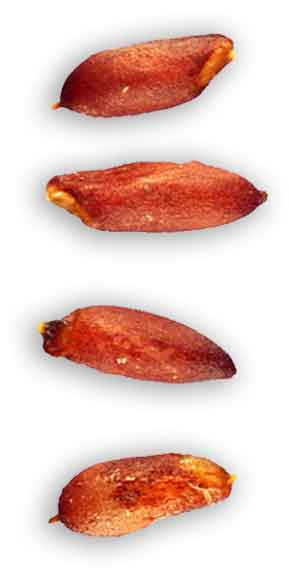 Uses
Folkloric
- No reported folkloric medicinal use in the Philippines.
- Tribal people in West Bengal use root decoction (ca 10 ml) with long pepper made into paste for fever by Lodhas. Whole plant paste (ca. 5 gm) mixed with 2 tsp of honey and leaf juice (ca 15 gm) of Basak (Adhatoda zeylanica) used 3 times daily for bronchitis by the Santals. Aqueous decoction or root mixed with black pepper seed powder use to reduce body temperature due to summer heat by the Oraons. (7)
- In India, leaf juice applied to skin diseases, cuts and wounds.
- In Pakistan, stem decoction used for respiratory infections, fever, phlegmatic pains. (8)
Others
- Pulp: Used for manufacture of writing and printing paper.
- Cordage: Long, narrow, and stiff leaves used for making rope and strings. In Nepal, use for making rope for swing for Dashain festival, one of the biggest Hindu festival.
- Crafts: Grass is woven into mats, baskets, light shoes, etc.
- Agroforestry: Used for erosion control.

Studies
• Antimicrobial / Toxicological Profile / Leaves: Study evaluated the pharmacognostic, phytochemical , toxicological, and antibacterial profile of methanol, ethyl acetate, and hexane solvent extracts of Eulaliopsis binata on in vivo/in vitro assays. All extracts showed hemocompatibility and exhibited no behavioral alteration in antioxidant potential and anatomical structure of vital organs. The methanol extract showed significant upsurge in glutathione level, and all extra ts showed significant antibacterial potential in a dose-dependent manner. (4)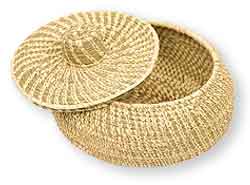 • Sun Protective / Leaves: Sunscreen aids enhance the body's natural beauty and protect the skin against ageing and UV radiation. Study evaluated the sun protection factor of hydroalcoholic, ethyl acetate, and methanolic E. binata leaf extracts. The methanolic extract showed highest value with total phenolic content of 51.56, total flavonoid content of 43.32 and SPF value of 9.24. (see constituents above) (5)
• Potential as Polymer Composite Reinforcement: Study showed Eulaliopsis binata has potential as reinforcement for polymer composites. Innate surface roughness provided boon for bonding between matrix material and the fiber with resulting better structural stability to the composite as a whole. The addition of fiber lead to gradual decrease in actual density with better specific mechanical properties. (9)
• Phytoremediative / Cd and Pb Contaminated Soil: Study evaluated the effect of E. binata on heavy metal polluted soil with growth of 90, 180, 270 and 360 days. Results showed that heavy metal contents decreased with E. binata growth, extractable Cd and Pb decreased 28% and 15% after 1 year, but the difference was not significantly different compared to control. Study suggests E. binata has positive influence on Cd-Pb polluted soil and has broad application potential in remediating heavy-metal polluted soil. (10)
Availability
Wild-crafted.
Seeds in the cybermarket.