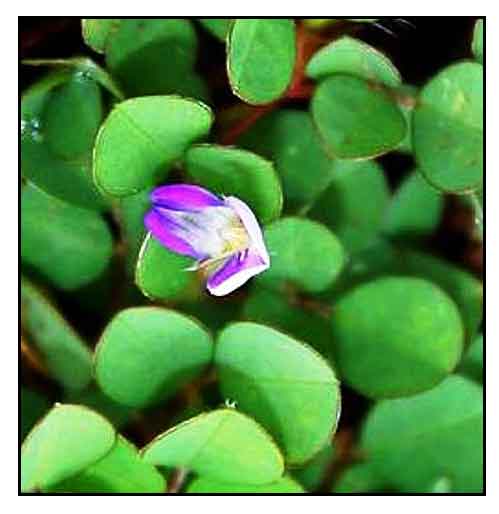 Botany
Desmodium heterophyllum is a prostrate, spreading, slender plant, with stems 10 to 40 centimeters long, clothed with long, spreading hairs. Leaves are 3-foliate on top, and unifoliate lower down. Leaflets are oblong, elliptic, or obovate-oblong, 1 to 2 centimeters long, and hairy beneath. Flowers are purple, and 5 to 6 millimeters long. Pods are about 1.5 centimeters long, with 4 or 5 joints which are as broad as they are long; the upper suture is continuous and the lower indented.
Distribution
- In open, usually damp grasslands, old clearings, etc., at low and medium altitudes in Ilocos Norte, Rizal, and Quezon Provinces in Luzon; in Polillo; and in Palawan.
- Also native to China, Cambodia, Indonesia, Laos, Malaysia, Nepal, Sri Lanka, Taiwan, Thailand, Vietnam and Papua New Guinea.
Constituents
Moderate levels of tannins.
Alkaloids.

Properties
Considered carminative, tonic, and diuretic.
Leaves considered galactagogue.

Parts used
Roots, twigs, leaves, juice.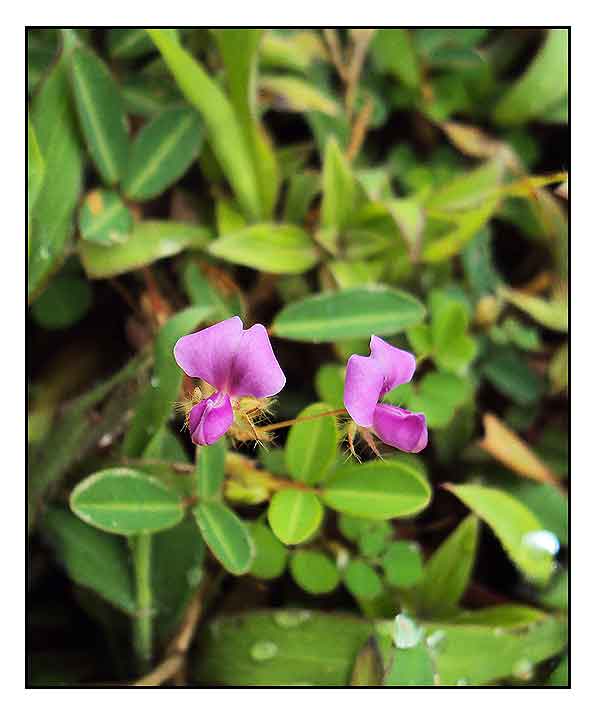 Uses
Folkloric
- Roots and leaves, pounded together, are applied to sores.
- Juice dropped into the ear for earache.
- Decoctionn taken for stomachaches and other abdominal complaints.
- In Cambodia, twigs and leaves used to treat urinary retention and digestive complaints. Also used for diarrhea and dysentery. Leaves used as galatagogue.
- In Mauritius, used as a diuretic, for dysentery, and as a cooling medicine.
- In Lombok, Indonesia, roots, stems, and leaves used for scabies and itches.
- In West Java, Indonesia, used as postpartum remedy. Also for lack of appetite.
- In India, whole plant used as galactagogue and expectorant. Also used as tonic and diuretic. Plant decoction used for stomach aches.
- In Malaysia, used for sores, earaches, stomach aches and abdominal complaints.
Others
- Fodder: For cattle grazing, low yield but good forage,with a nutritive value of 17-18% CP, and no reported toxicity.
Studies
• No medicinal studies found.

Availability
Wild-crafted.