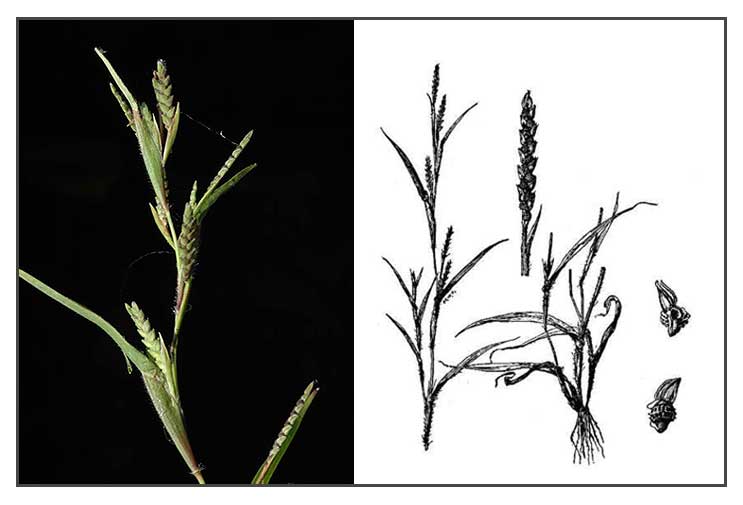 Botany
Gingetkaran is a grass with stems 20 to 60 centimeters high, erect, at length much-branched and softly hairy. Leaves are 5 to 15 centimeters long, 0.5 to 1.2 centimeters wide, flat, hairy on both surfaces, the margins ciliate. Spikes are 1 to 2 centimeters long and slender, resembling a string of minute beads. Sessile spikelets are 1 to 2 millimeters long, about 1 millimeter in diameter; the pedicellate ones are equal in length to the sessile or longer of the two equal green glumes.
Distribution
- From the Batanes Islands to Mindanao, in most islands and provinces, in disturbed soil, open waste places, old clearings, etc, at low and medium altitudes.
- Pantropic.

Uses
Folkloric
- In India, whole plant parts used as hepatogenic or hepatoprotective.
- In Behar, prescribed internally, with a little sweet oil, in cases of enlarged spleen and liver.
- In India, used for anal fistula (fistula-in-ano).
Studies
• No studies found.

Availability
Wild-crafted.