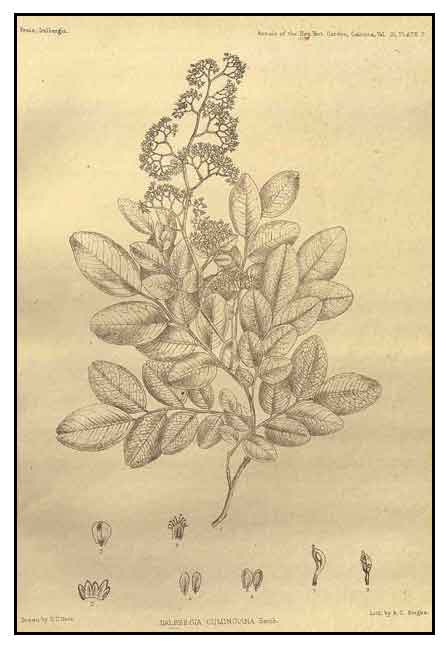 Botany
Ganak is a woody vine with alternate, odd-pinnate leaves which are 10 to 20 centimeters in length, with 5 to 9 leaflets. Leaflets are elliptic, the larger ones being 5 to 7 centimeters long and 2 to 3 centimeters wide, and rounded at both ends. Flowers are white, and clustered toward the ends of compound inflorescences. Pods are elliptic or oblong, 2 to 3 centimeters long, and about 1 centimeter wide, with 1 to 3 seeds in each pod.
Distribution
- Throughout the Philippines in thickets and secondary forests at low and medium altitudes.
Constituents
Wood contains a volatile oil, 0.5%.

Uses
Folkloric
Vine used for curing stomach pains of small children.
Studies
• No studies found.

Availability
Wild-crafted.