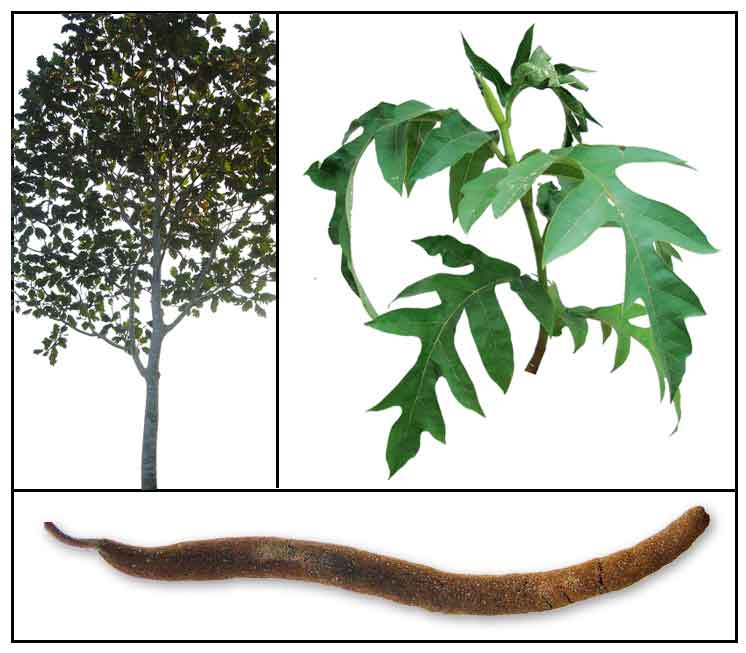 General info
Artocarpus is a genus of some 60 trees of Southeast Asian origin, belong to the family Moraceae. The word Artocarpus is derived from the Greek words artos (bread) and karpos (fruit).

Botany
Antipolo is a large tree, growing up to 30 meters tall. Its habit, size, and leaf characteristics are similar to Artocarpus altilis (Rimas). Leaves are simple, spirally arranged, with one to three pairs of lobes. Hairy petioles are about 8 centimeters long. Hairy stipules are about 10 centimeters long. Male inflorescence is smooth and cylindric, 5 to 8 centimeters long, flexuous, with spine-like structures. Fruit is ellipsoid, 10 centimeters long, 7 centimeters in diameter, ripening to yellow and orange-brown. Anthocarps are extended into 1-centimeter long, spiculate appendages. Seeds are ellipsoid, about 1 centimeter long, embedded in the fleshy part of the flesh.

Distribution
- Endemic species.
- Found throughout the Philippines, in thickets and forests, at low and medium altitudes.
Properties
Bark extract considered antimicrobial.
Parts utilized
Bark, roots.
Uses
Edibility
- Leaves reportedly used as food by the Ayta people in Porac, Pampanga. (1)
- Fruits and seeds are cooked and eaten.
Folkloric
- Decoction of the two-parts bark of antipolo and one-part roots of Fleurya interrupta (Lipang aso) is used for strangularia.
- Ayta people burn dry leaves to repel mosquitoes. (2)
Others
- Wood: Used for light construction. Used as fiber plant for making pulp and paper. (4)
Studies
• No studies found.
Availability
Wild-crafted.