Gen info
- Tetracera is a genus of flowering plants in the Dilleniaceae family. Several of the species are lianas.
Botany
Tetracera akara is a large climbing or creeping liana, up to 25 m long. Leaves simple, spirally arranged; stipules absent; petiole up to 7(-10) cm long; blade oblong to lanceolate, up to 22 cm × 10.5 cm, base acute, margin entire to slightly undulate or dentate, apex distinctly acuminate, usually with 6-8 pairs of veins, smooth to scabrid on both sides. Inflorescence a terminal or axillary panicle, 5-8-flowered; flowers bisexual, 25-30 mm in diameter; sepals 4; petals 3-4, greenish-white, up to 15 mm × 8 mm; stamens about 230, up to 8 mm long. Fruit a coriaceous capsule with (1-)2-3, 1-2-seeded carpels. Seed ovoid, 2-4 mm × 1-3 mm, glossy black.  (2)
Distribution
- Native to the Philippines.
- Also native to Borneo, Cambodia, India, Jawa, Malaya, Sri Lanka, Sulawesi, Sumatera, Thailand, Vietnam. (1)
- Occurs in lowland forest and occurs up to 750 m altitude.
Constituents
- Plant contains terpenoids like betulin, betulinic acid, lupeol, and ß-sitosterol.
- Preliminary phytochemical analysis of crude extract (CE), and fractions of hexane (HF), chloroform (CF), and ethanol (EF) yielded: carbohydrates (CE, HF, EF), cardiac glycosides (CE, CF), flavonoids (CE, EF), phenols (CE, EF), proteins ( CE, HF), saponins, CE, EF), steroids (all), terpenoids (all), tannins (CE, EF), with absence of alkaloids in all. (7)
Properties
- Studies have suggested hepatoprotective, antioxidant properties.

Parts used
Leaves, aerial parts.

Uses
Folkloric
- No reported folkloric medicinal use in the Philippines.
- In India, decoction of leaves is mixed with rice and used as treatment of mouth ulcer or aphthae. (5)
- In India, the Kani tribe of Kerala, the paste of fresh roots is consumed on an empty stomach for treatment of chronic liver disorders and inflammatory conditions. (6)
- Paste of fresh root with coconut kernel is taken on an empty stomach for treatment of jaundice and liver related disorders. Leaf decoction used for treatment of pulmonary hemorrhages and as gargle for aphthae. (7)
- The Dayak community in West Kalimantan, Indonesia, drink decoction of roots drunk for fever. (9)
- In Malaysia, water from fresh stems taken for persistent cough. (10)
Others
- Rope: Stems are used as rope.
- Sanding: Leaves reportedy used for sanding, although lacking grit or roughness.

Studies
• Hepatoprotective / Carbon-Tetrachloride Toxicity / Roots: Study evaluated the hepatoprotective activity of ethanol extract of roots of T. akara against carbon tetrachloride-induced hepatotoxicity in Wistar rats. Results showed the substantially elevated serum enzyme levels caused by CCl4 were significantly restored towards normal by the plant extract. The extract significantly increased levels of SOD, catalase, and non-enzymatic antioxidant glutathione. Histologically, extract treated animals showed normal hepatic architecture with normal hepatocytes, reduced steatosis, apoptosis, centrolobular necrosis, ballooning degeneration and fatty deposition. The most effective dose was 300 mg/kg. (3)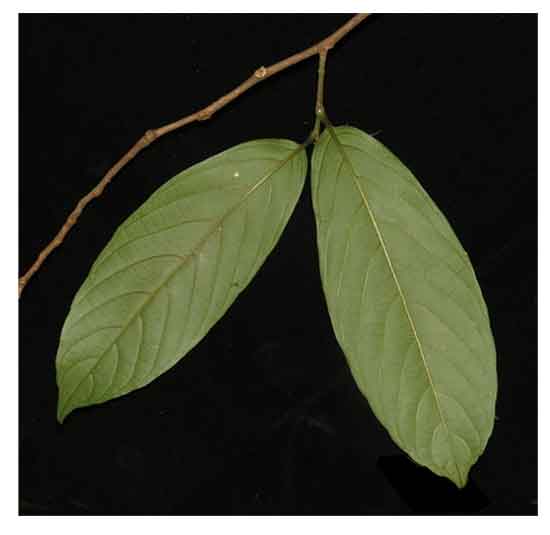 • Antioxidant / Roots: Study evaluated the free radical scavenging potential of different solvent extracts of T. akara roots. A significantly higher total phenolic content was estimated in the ethanolic fraction of roots. The ethanolic fraction of roots exhibited 86% inhibition against DPPH radicals at 320 µg/mL concentration. In nitric oxide radical scavenging assay, all extracts except the hexane fraction showed potent activity against free radicals. The antioxidant activity may be attributed to the high polyphenolic content. (4)
• Hepatoprotective Against D-Galactosamine Toxicity / Roots: Study evaluated the hepatoprotective activity of ethanolic extract of roots of T. akara on D-galactosamine induced toxicity in Wistar rats. Treatment with 150 and 300 mg/kg significantly (p<0.05) restored the levels of serum bilirubin, protein, and hepatic enzymes almost comparable with standard drug Silymarin-treated group. Antioxidant enzymes SOD and CAT were elevated, and lipid peroxidation was inhibited as evident from reduced levels of MDA. Results showed significant hepatoprotective activity via scavenging of reactive free radicals, boosting endogenous antioxidant system in the liver and inhibiting pro-inflammatory mediators like TNF-α, COX2, iNOS and promoting anti-inflammatory IL-10. (6)
• Toxicity Studies / Roots: Study evaluated the acute oral and sub-acute toxicity of ethanolic root extract of T. akara in Swiss albino mice and Wistar rats. Acute toxicity studies used doses of 0.625, 1.25, 2.5, and 5.0 g/kg. Sub-acute toxicity study used doses of 0.1, 0.5, and 2.5 g/kg/day for 28 days. Results showed not mortality in acute toxicity studies, with LD50 higher than 5 g/kg. Subacute toxicity study showed no changes in body weight, hematologic parameters, and biochemical profiles, with no morphological and histopathological organ changes. Results suggest safety for use by humans. (8)
Availability
Wild-crafted.