Botany
Agor is a tufted, slender, glabrous, rather flaccid annual sedge, 40 to 60 centimeters in height. Leaves are basal, distichous, up to 40 centimeters long. Umbels are decompound, rather lax and diffuse, 6 to 10 centimeters long. The spikelets are small, globose, 2 to 2.5 millimeters long, pale or brown, mostly slenderly pedicelled, some sessile. Nuts are obovoid, straw-colored or ivory, 0.3 to 0.5 millimeter long.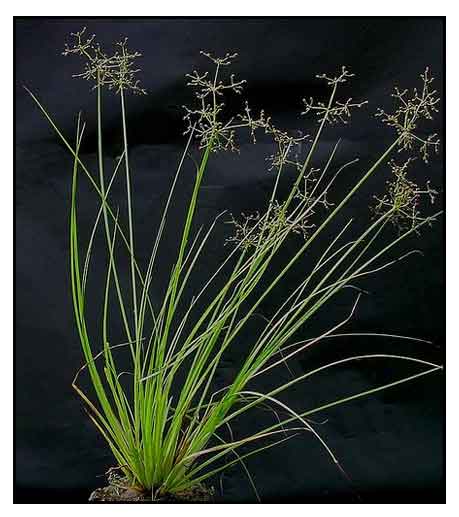 Distribution
- Ubiquitous paddy weed throughout the Philippines in open, wet places.
- Pantropic.
Constituents
- Phytochemical screening of methanol extract yielded flavonoids, saponins, tannins, phenols, alkaloids and cardiac glycosides. Total phenolic, flavonoids, tannins, ß0carotene, lycopene, chlorophyll-a, and chlorophyll-ß were 154.13 mg GAE/g, 83.14 mg QE/g, 125.45 mg QE/g, 215.72 mg GAE/g, 151 µg/g, 0.66 µg/g and 4.25 mg/g, respectively. (see study below) (7)
Properties
- Agor is one of the most harmful weeds in rice fields. It is very competitive with rice, becoming widespread in new areas of rice production. Roots spread vigorously, growing between rice roots and seriously competing with nutrients.
- Seeds dispersed by water, wind, and human activity, germinating near droppings.
- Considered febrifuge, aphrodisiac, antidiarrheal.
- Studies h ave suggest antioxidant, antidiarrheal, antipyretic, antinociceptive properties
Parts used
Leaves
Uses
Folkloric
- Malays use leaves for poulticing in fever.
- Tribe in central India use the roots for dysentery.
- Crushed rhizome used as aphrodisiac. Leaves used as poultice for fevers. (5)
Others
- Fodder: Eaten by cattle, seeds pass through the digestive tract mostly undigested, germinating near droppings.

Studies
• Antioxidant / Antidiarrheal: Study evaluated a methanol extract for phytoconstituents, antioxidant and anti-diarrheal activities. Antioxidant activity by DPPH and hydroxyl radical scavenging assays showed IC50s of 138.83 and 353.82 µg/ml resoectively.EC50 of thiobarbituric acid assay, FRAP, and reducing power assay were 2159.5, 31.59, and 129.56 µg/ml respectively. Total antioxidant capacity was 155.35 mg/g AAE. There was significant reduction (p<0.001) (1) in fecal movement, the effect stronger than standard loperamide. The extract at 400 mg/kbw dose inhibited diarrhea by 80.85% compared to loperamide at 58.16% inhibition. (see constituents above) (7)
• Antipyretic / Antinociceptive / Leaves: Study evaluated the antipyretic and antinociceptive effects of methanol extract of leaves of F. miliaceae in mice model, At extract dose of 400 mg/kg, there was significant reduction in body temperature using Baker's yeast induced hyperthermia test. The extract showed significant reduction in writhes at all concentrations using acetic acid induced writhing test, formalin induced hind paw licking test and hot plate test. Study confirmed the traditional use of F. miliaceae in the treatment of fever and possible antinociceptive effects. (8)
• Hypoglycemic / Leaves: Study evaluated the hypoglycemic effect of methanol extract of leaf of F. miliacea in a mice model. The extract at 400 mg/kg showed 36.92% reduction in fasting blood glucose compared to glibenclamide at 46.69%. (9)

Availability
Wild-crafted.