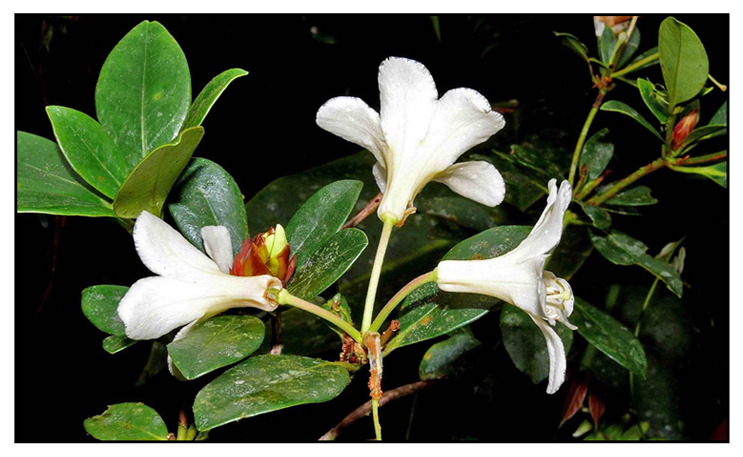 Botany
Lopong is a low, branching shrub 1 to 2 meters high. Leaves are oblong or obovate-oblong, 25 to 45 millimeters long, 10 to 20 millimeters wide, rounded at the tip, and pointed at the base, crowded in pseudo-whorls. Flowers are showy, white, about 3 centimeters long, and borne usually in clusters of two or three. Fruit is hairy, 1.5 to 2 centimeters long. Seeds are slightly more than 1 millimet4r in length, and bear appendages as long as themselves.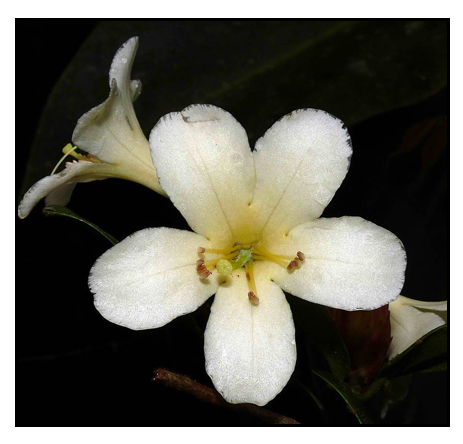 Distribution
- In mossy forests on exposed ridges, at an altitude of from 1,000 to 2,000 meters, in Cagayan, Isabela, Abra, Ifugao, Lepanto, Bontoc, Bataan, Quezon, and Laguna Provinces in Luzon.

Uses
Folkloric
Used as a cure for itches.
Studies
• No studies found.

Availability
Wild-crafted.